Ten Linux apps you must install
Here is the GNUs
---
Product Round-up Unless you are operating in the enterprise class, most Linux software is free, which is both a blessing and a hindrance. Sure, there are some truly fantastic apps out there, but all to often you have to wade through a mess of buggy unfinished projects with dependencies on other defunct code to get to what you want. To help with such endeavours, here are ten Linux applications I find certainly come in handy when configuring a new installation. For the record, Ubuntu 12.04 was used here and these apps are available from the Ubuntu Software Centre, with the exception of PeaZip.
ClamTk

As a Linux user, you're unlikely to suffer from any infected files, but that's not to say you're immune. More to the point, you do need to look out for colleagues running Windows. Ever since you unwittingly told them that Libre Office will open Word documents, you could easily end up receiving infected files that won't make a difference to your platform but could cause havoc on theirs when passed on.
ClamTk is a nice graphical front end for the ever robust ClamAV. It's very light weight and has a regularly updated comprehensive definitions list of any potential threats to yourself or others.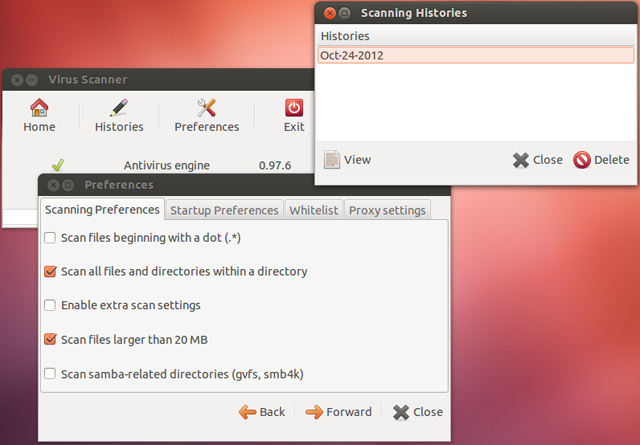 GParted

GParted is an excellent front-end to GNU Parted that I normally find myself using on live disc distributions to remedy issues caused by botched multi-boot set-ups, but it's an incredibly handy tool to keep around anyway.
GParted provides a simple, easy to use interface to a versatile, no-nonsense partition editor that gets what you want done with very little fuss. There's more to it that butchering partition maps though, GParted can also be used to clone partitions and image entire disks and unless you have an unhealthy desire to work with exFAT or UFS disks, then you won't have a problem.