Identifying your nearest public library will soon be dead easy: just look for the skull-and-crossbones flag draped over the entrance, or follow the greasy-haired blokes in trench coats.
Communications watchdog Ofcom confirmed on Tuesday that libraries, universities and public Wi-Fi network providers will be exempt from anti-piracy measures in the Digital Economy Act. Yarr! Raise anchor and prepare yer selves for some hearty plundering of the torrents.

While serial copyright infringers who are wired up to the UK's biggest ISPs at home can expect to receive written warnings in around a year from now - yes, after more delays - public internet providers will be classed as "communication providers", and are exempt.
So, for that matter, are mobile networks - but they tend to keep a tighter grip on their network traffic in any case. Ofcom's head of copyright Justin Le Patourel confirmed the freetard-friendly policy at a Westminster Media Forum event.
The regulator has examined areas such as an infringement notification fee, whether the Digital Economy Act has impacted "cross-subsidies between actors", and other arcana.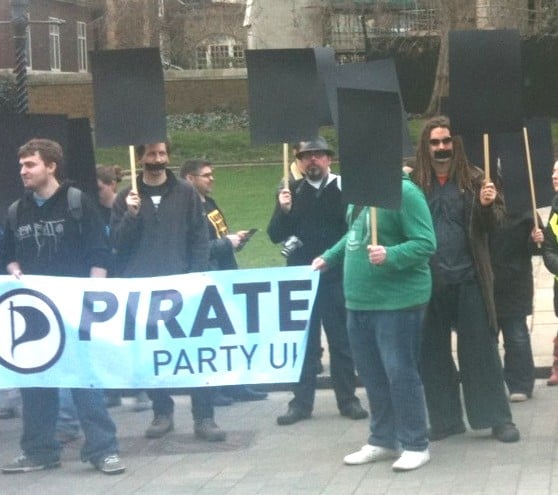 At last: these persecuted men have somewhere safe to go … the public library
The Reg asked Le Patourel if Ofcom conducted any research into a possible migration of pirates from home connections into these new safe havens. The answer, surprisingly, was: no. Ofcom hasn't researched this at all. Le Patourel said he thought the level of infringement in libraries and public Wi-Fi hotspots was likely to be low, at least to begin with. But clearly, this may well change next year.
It simply doesn't make sense to download pirate material at home when you can do it with impunity elsewhere - all at someone else's expense. There's plenty of room to accommodate the new arrivals: it's not as if many libraries have very many books or people in them these days. ®