Nokia HERE iOS maps app review
Can the Finnish phone firm solve Apple's navigation woes?
---
There's never been a better time to publish a mapping app for iOS. Apple's own Maps app is a laughing stock and Google is apparently dithering over whether to bother submitting an app version of its mapping solution for Apple's approval, or lack thereof. So Nokia has stepped into the breach with HERE, a re-branded version of its highly-regarded Maps navigation offering.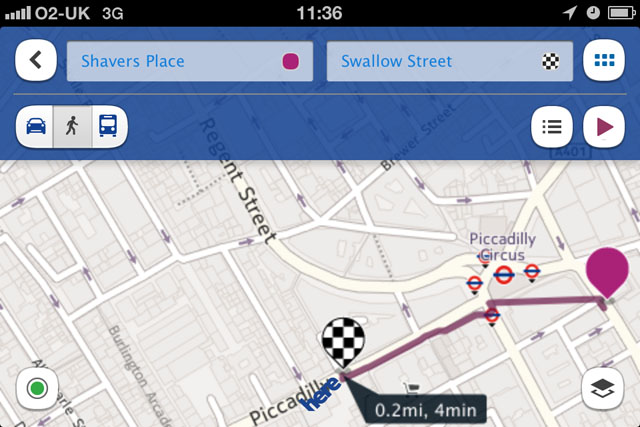 A walk on the wild side: Nokia's HERE maps app shows the way to go
HERE Maps is a universal app that will work on any iOS device running iOS 4.3 or above. And while it provides all the basic features you'd expect of a mapping tool, it adds several new ones, and, sadly misses one or two out.
Fire up HERE maps for the first time, and provided you have Location Services switched on and have given the app permission, you're presented with the standard Map view of your current location. The all-important first impression is that, while all the data is there, its presentation leaves something to be desired.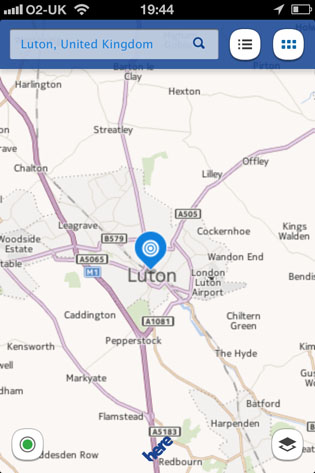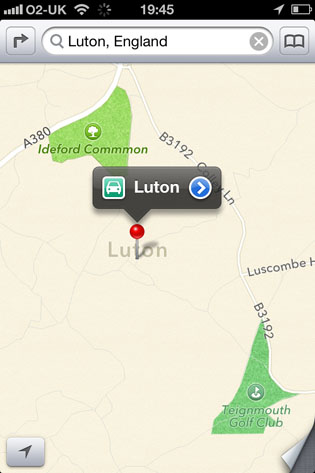 Spot the difference: Nokia HERE (left), Apple Maps (right)
If Apple can be criticised for placing too much emphasis on making its Maps look pretty – at the expense of important stuff, like putting towns in the correct place – HERE Maps does the opposite. That's fine when the result is a park represented as a flat green splodge, rather than the textured image preferred by Apple. Less so when it means street names are blurred and difficult to read.
Legibility improves considerably when you zoom in, a task performed, as you'd expect by stretching, or 'un-pinching', your fingers over the area you want to inspect more closely.
Sadly, zooming fails to work as it should. Place your fingers either side of a street to zoom in on it and you'll find that as you zoom, the street moves off-screen, because the focus is on the centre point of the screen when you start zooming, rather than the location of your fingers. That's not how it should work and means you need to shuffle the map back into position as you zoom.