Just weeks before The Hobbit hits the big screen, the family of author JRR Tolkien is once again suing the film's producers.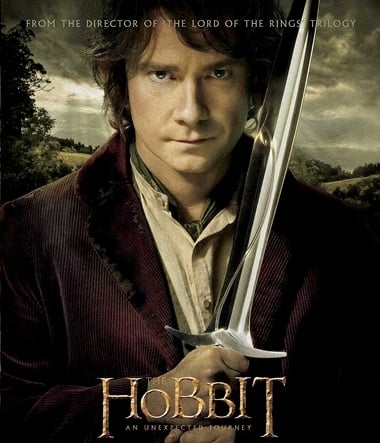 The Tolkien estate and the book's publisher Harper Collins claim Warner Bros, its subsidiary New Line and Hobbit rights-holder Saul Zaentz Company are overstepping their bounds by slapping The Hobbit on gambling merchandise and online slot machines, hotels, restaurants, housing developments and all manner of other stuff.
In particular, the estate objects to using Tolkienian names in the world of gambling, which it says "has outraged Tolkien's devoted fan base, causing irreparable harm to Tolkien's legacy and reputation and the valuable goodwill generated by his works", in a court filing obtained by The Hollywood Reporter.
The estate said that when it gave the rights to Zaentz and Warner, it gave them the right to "tangible" merchandise - key-rings, pencil cases and such tat - rather than services.
"The defendants have asserted and continue to assert that they have rights relating to a wide variety of goods and services beyond 'articles of tangible personal property' and have registered trademarks and/or filed 'intent to use' applications in those same categories, including without limitation hotels, restaurants, travel agencies, ringtones, online/downloadable games and housing developments — categories of rights which plainly have not been granted to them," the filing stated.
The estate wants more than $80m in damages, and injunctions against Warner and the rest to stop them using The Lord of the Rings and The Hobbit on the services.
Tolkien's heirs had settled a lawsuit regarding the The Lord of the Rings movies for an undisclosed amount in 2009.
The Hobbit production is also in trouble for alleged animal abuse after wranglers claimed 27 animals died at a farm filled with bluffs, sinkholes and other "death traps".
Director Peter Jackson and producers deny the allegations, and issued a statement insisting that more than half of the animal shots in the epic movie were computer generated and "extraordinary measures" were taken to ensure animals weren't used in any action or stressful scenes.
"We regret that some of these accusations by wranglers who were dismissed from the film over a year ago are only now being brought to our attention," they said.
Warner Bros said it stood by Jackson and the producers, and questioned why the accusations only came to light just as The Hobbit was about to be released. ®