This article is more than 1 year old
Asus VivoBook S200 11.6in touchscreen notebook review
Taking a swipe at Windows 8
A few months ago I tried a preview of Windows 8 on my 11.6in HP Pavilion and frankly it made about as much sense as a vegetarian bacon sandwich. Why? Because, without a touch screen the Windows 8 Metro Modern UI lacks a crucial ingredient. Armed with only a keyboard and mouse, facing a wall of tiles just gets in the way.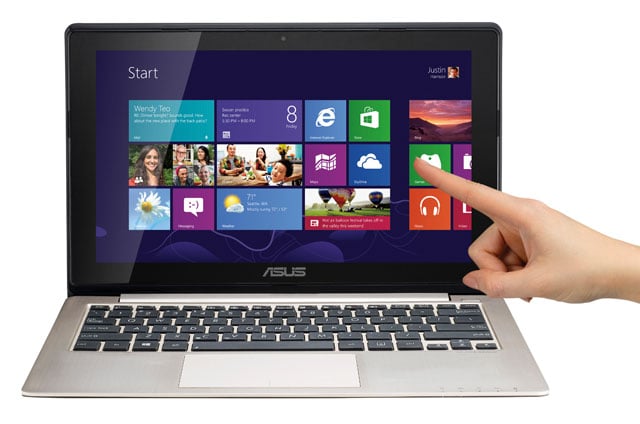 Touch and type: Asus' VivoBook S200
Asus' new semi-budget 11.6in VivoBook S200 has a lot in common with the Pavilion but with the significant addition of a touchscreen which will surely make more sense of Windows 8 – here's hoping.
Straight out of the box the S200 doesn't come across like the £400 machine it is. Rather it feels like a very good, if diminutive Ultrabook. The lid and keyboard deck are made of a metal alloy, the keyboard itself is rock solid and the screen hinge feels very robust and will cant back to 135 degrees.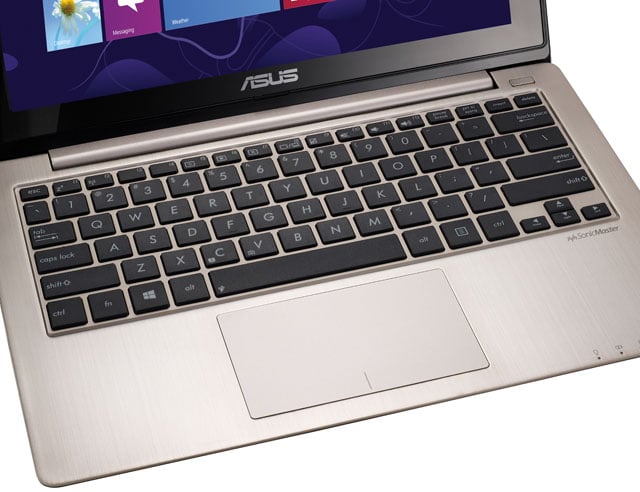 Good keyboard and trackpad, but no backlighting at this price
Make no mistake, this is a very solid and well made little notebook. If I had to pick a hole it's that the keyboard isn't backlit but at this price it hardly comes as a surprise. In all other respects, the keyboard excellent, as is the trackpad. Weighing 1.4kg the S200 is lighter than Samsung's new 11.6in Chromebook and measures the same 20mm from top to bottom. It's nicely rounded design and has a decent set of rubber feet on the underside to enable air circulation around the cooling grille.
Portability is further helped by the impressively small and light 1.75A mains charger. I've seem bigger packed with mobile phones. Alas, the glossy LED backlit screen is none too bright, so while fine indoors, it isn't so great in sunlight. It reflects its surroundings badly too and in this era of 1080p and retina display tablets, 1366 x 768 will seem a bit low-res to some. On a more positive note, the colours are strong and very well balanced.