This article is more than 1 year old
Warming up the thruster that will ram LOHAN to glorious heights
Project team prepares to shove pocket rocket in toaster
Two is one, one is none
In fact, we have two heaters - just in case one succumbs to the rigours of testing - so we plugged in the second to check it was in good health. Here's the result, again when sandwiched between two styrofoam sheets: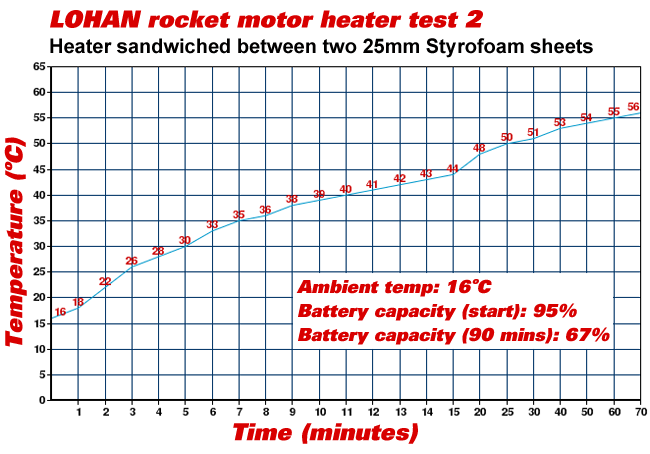 That's all well and good, but when the heater makes its way to the stratosphere, it'll be wrapped round the aluminium motor casing, and sealed on with heatshrink. A layer of space blanket between heater and plastic will provide some insulation.
That's the plan, anyway, so we need to have some idea of whether the thruster will stay toasty without extra insulation.
Accordingly, we glued an aluminium sheet on top of some styrofoam, taped the heater on top...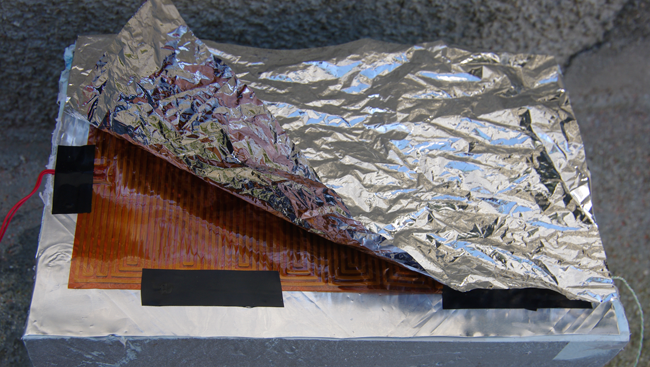 ...and then stretched some space blanket over the heater, having first stuck in a K-type thermocouple to monitor the temperature: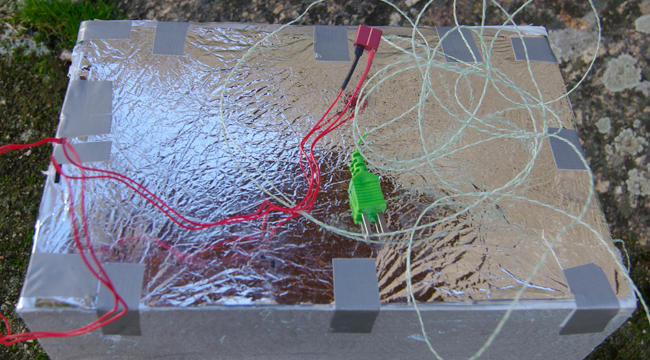 In the best tradition of garden-shed bodging, we then slapped on a rubber sheet to simulate the heatshrink. It's actually a piece of shower mat, complete with designer suction pad motif: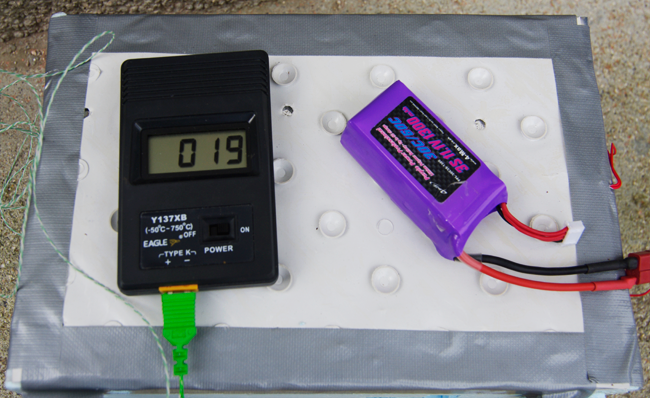 Unsurprisingly, without the benefit of a styrofoam sandwich, and with the aluminium sheet slurping up the output, we won't be frying eggs on this test set-up: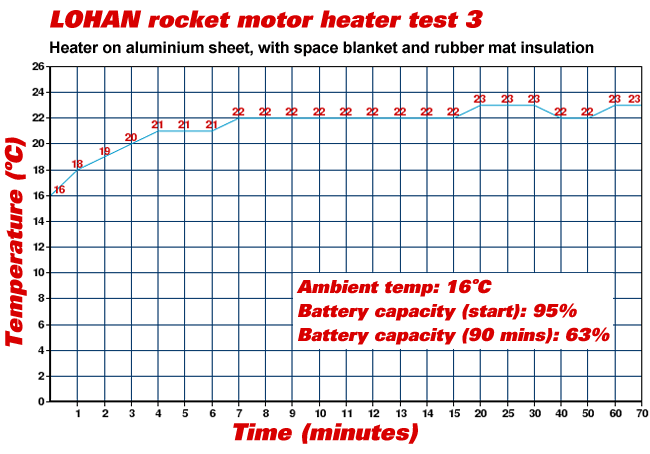 This may look like a very modest temperature rise, but there's one thing we have to bear in mind: the lack of atmosphere at altitude may prevent heat radiating away from the motor.
In fact, this effect is exactly why you don't have to heat electronics on High Altitude Ballooning (HAB) flights. On the contrary, you have to be careful they don't melt down.
So, we know what you're thinking - and we agree that the only way to find out is to send the test rig heavenwards with a temperature logger and see what happens. Watch this space... ®
---
Further LOHAN resources:
---