Jet Set Radio HD

When JSR first hit Dreamcasts back in my yoof, I was overjoyed. A little street terrorist myself at the time, it was refreshing to play a graffiti game and the quirky Japanese influence accompanied by cell-shaded graphics was something pretty new to me. The sequel, Jet Set Radio Future, spent a long time in the drive of my clunky old Xbox too. However, its hit-button-to-paint system never really compared to the original's skillful thumbstick wiggle, so it's a relief to see JSR return to the latter's more challenging approach here.
For those unaware, the idea is to skate through the the various city levels, tagging over rival crew's signatures and draping walls with spray paint, while bouncing in rhythm to the game's madcap, but truly excellent, soundtrack. Jet Set Radio is more visually stunning than ever now that it's in HD and is as good a game today as it was 12 years ago. If you've never played it, you're in for a treat.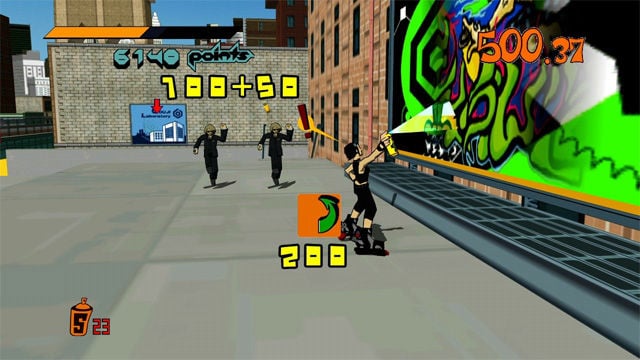 Reg Rating
90%
Price
£6.50
Platforms
Xbox Live, PSN, PC, Vita, Android
More info
Sega
Need for Speed Most Wanted

With Forza shifting its gears into the open world racer market, NFS had even more reason to ramp up the nitro and with Criterion – developer of 2010's Hot Pursuit – behind the steering wheel, it does a pretty good job of doing so.
As with Criterion's previous outing, Most Wanted feels like a mixup of NFS and Burnout, with emphasis on drifts and takedowns and rewards for driving like a lunatic. Before long, you'll have the feds on your tail in true Wanted fashion, throwing increasingly more at you the hotter your notoriety becomes.
While the cars aren't quite as impressive and feel more arcade-like than Microsoft's detailed replicas festured in Forza, each NFSMW game offers plenty of entertainment and you undoubtedly get plenty of bang for the buck. The soundtrack is thumping too, just what you want in a racing game.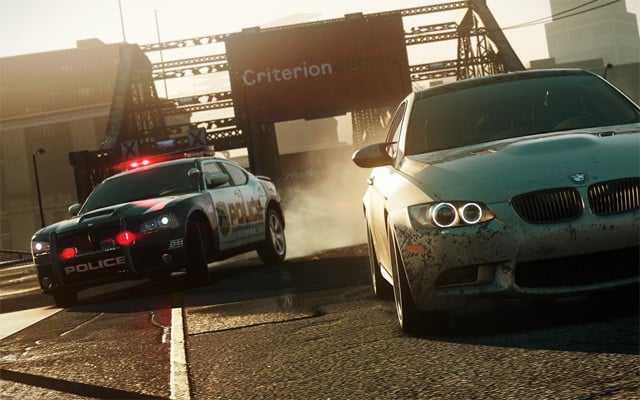 Reg Rating
85%
Price
£38
Platforms
Xbox 360, PS3, Wii U, PC
More info
EA