NHL 13

Here in Blighty we're less accustomed to ice hockey than our colonial cousins across the pond, so perhaps I can be excused for struggling to get to grips with NHL 13. After touching up my knowledge of the sport's rules and avidly studying with the game's controls, I'm still constantly thrashed by the CPU, without fail. Either that, or a friend and I slip about the ice like Bambi until our head-to-head ends scoreless.
Personal lack-of-skill aside, NHL 13 proved to be quite an impressive title with plenty to keep fans entertained. EA Sports games all feature similar structural foundations and appear to push for the utmost realism. NHL 13 is no different, with fresh emphasis on positioning and a new control method that forces better accuracy. In one respect it's essentially Fifa 13 on ice with awesome in-your-face fist fights.
Alas, times have changed from my days of four-player N64 action on Wayne Gretzky's Hockey and for those who appreciate the depth of realism, NHL 13 sets the bar. If you can master the technicality of it all, that is.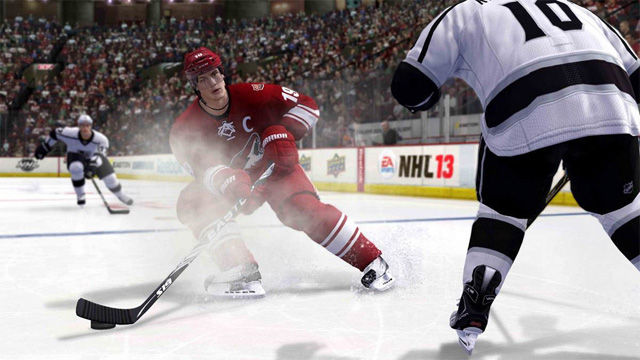 Reg Rating
80%
Price
£37
Platforms
PS3, Xbox 360
More info
EA Sports
Pro Evolution 2013

While these days I still prefer EA's Fifa franchise, Konami's footie epic has come on in leaps and bounds in recent years, transforming far more in many ways than its popular rival has. Evolution, indeed.
That said, it still clearly lacks the same attention to detail and continues to play catchup in terms of graphics, commentary and, of course, licensing, all of which may have contributed to a decline in popularity. Last year, Fifa outsold the franchise by 25:1 in the UK. PES 2013 deserves much more credit than that.
Defenders stick to their positions better, which is just as well, as attacks are fluent and full of clever runs. In fact, aside from the less-realistic way players carry themselves, movement across the pitch just about has the edge to take the accuracy trophy for me. Unfortunately, with Fifa's superior online modes and broader betterments, PES doesn't have the same panache. It's still a hugely commendable alternative, though and offers refreshing gameplay, particularly when six hours a night on Fifa starts to become stale.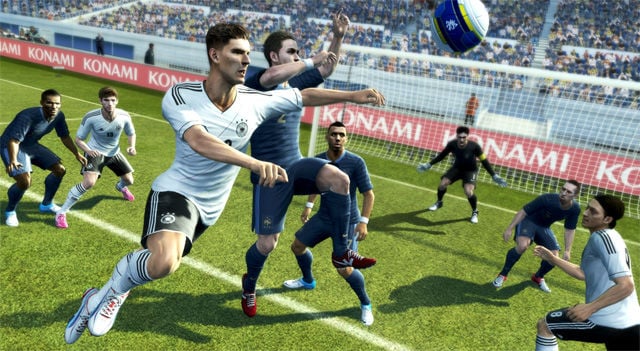 Reg Rating
80%
Price
£25
Platforms
Xbox 360, PS3
More info
Konami
Similar topics