Tekken Tag Tournament 2

It's startling to think that the original TTT was released over a decade ago now. Time certainly flies. Since then we've seen a handful of Tekken titles appear, yet with a near annual update to every similar franchise, I found my interest in button-bashing fighters waning. While yet to rediscover my early enthusiasm, I do find myself throwing TTT2 on for multiplayer fun every week or so when friends – who demand anything but football games – show up.
All familiar characters from the franchise return and the fast-paced combination action – vastly enhanced with extended tag assaults and dual character combos – is ideal for keeping the brain occupied in semi-mindless fashion. Not to say it isn't a challenge. Unless you start mastering these combos, fighting the CPU often ends in an ass-whoop but the tutorial system is a bliss to use, so no worries there. It'll be great to try out the new Mushroom Battle feature for the Wii U version soon, which sees characters grow and shrink after consuming Mario-like fungi, but as I found with fighting games on Vita, touchscreen controls are not for me when it comes to this genre.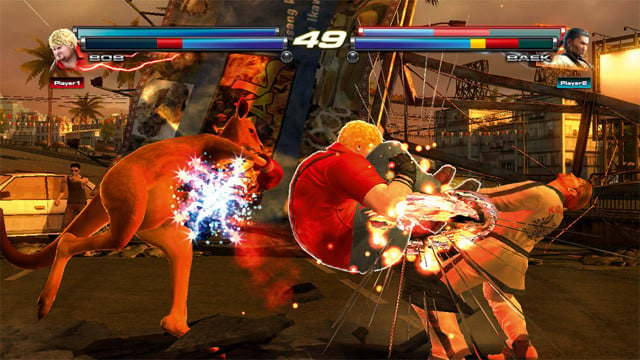 Reg Rating
80%
Price
£37
Platforms
Xbox 360, PS3,
More info
Namco Bandai
WWE 13

Those into the more theatrical world of man hugging might like to turn attention to THQ's latest WWE. It certainly steps things up from previous wrestling games I've played and covers every possible corner of the ring, particularly when it comes to customisation options. Everyone wants to create their own badass character, and you have near-endless options here. There's also the ability to design your own stadium, crowd and entire championship with customised belts and titles. I feel like a 12 year old again, only this puts the Smackdowns of yesteryear into an impenetrable choke hold.
Fights are smooth and players can build up to OMG! Moments, which pave the way for awesome moves and finishers that utilise the environment around you. There's a suitably scripted Attitude Era story mode too which sees players take control of various famed characters throughout a two-year period. When I last enjoyed watching the sport itself, I used to take a WWF lunchbox to school and, of course, the game will never appeal to me in the same way it would a concurrent Wrestlemania fan. Still, WWE 13 is a laudable game, with plenty of replay value and a competitive online mode to boot… right in your face. ®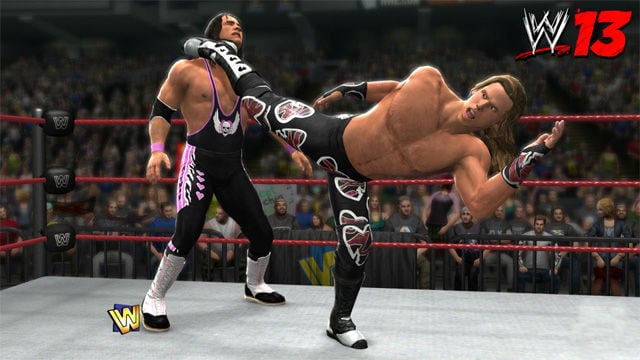 Reg Rating
80%
Price
£38
Platforms
Xbox 360, PS3, Wii
More info
THQ