This article is more than 1 year old
Samsung SSD 840 series storage review
MLC for business and TLC for pleasure
When Samsung launched its first true consumer SSD, the 470, it was met with a generally good reception. Yet the timing of its release pretty much coincided with the arrival of drives using the second generation of LSI's SandForce controller and its 6Gb/s SATA 3 interface. Hence, the 470 having a 3Gb/s SATA 2 interface was no match for this new breed in terms of performance.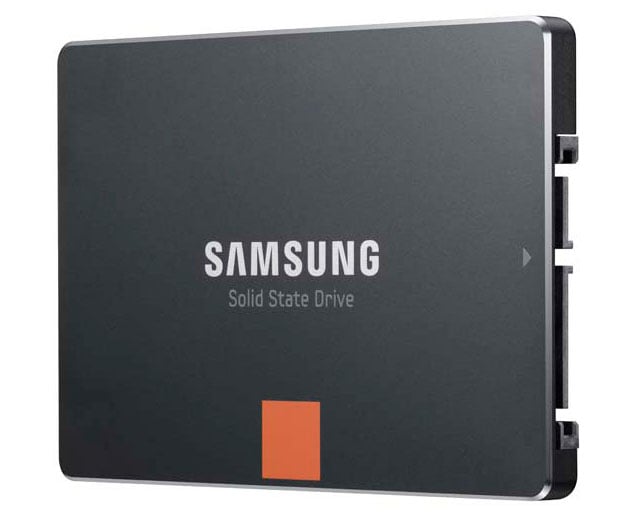 Samsung's 840 series – the next generation
Undeterred, Samsung went back to its Korean headquarters and designed a drive that's since become a classic, the SSD 830 – a 6Gb/s model that combined high performance with a very competitive price tag, even more so recently. And not being a company to rest on its laurels, Samsung's fourth generation of SSD is upon us.
The SSD 840 series has two model lines to choose from. Both are built on a 7mm format with the 840 Pro aimed at high performance/business sector and the 840 intended for consumers. As with the previous generations, the drives are Samsung through and through, with the company producing the controller, NAND, cache chips and writing the firmware. In the world of SSDs, this is a unique position for a manufacturer to be in.
Samsung's fourth generation controller is the MDX – coded S4LN021X01-8030. Just like the MCX chip in the 830, a three core ARM design is used. In this instance, it's the ARM Cortex–R4 clocked at 300MHz, some 80MHz faster than the MCX ARM 9 chip in the 830. The MDX supports eight channels and up 1TB of NAND with between seven per cent and 24 per cent being set aside for over-provisioning, but by using Samsung's excellent Magician utility, this can be manually adjusted depending on need.
While the 830 had a cache of 256MB, this has been doubled in the 840 to 512MB in both the 256GB and 512GB units. Also, the DDR type has been changed to low power DDR2-1066 LPDDR2 chips. The MDX supports AES-256 encryption – something that's normally found in enterprise class drives.
The 830 series uses Samsung's 27nm Toggle 1.0 NAND, which supports data transfer rates of up to 133Mbps. For the 840 Pro drives, Samsung are using its latest 21nm Toggle 2.0 interfaced two-bit per cell MLC NAND which can manage much faster data transfers – up to 400Mbps.