This article is more than 1 year old
Bash Street bytes: Do UK schools really need the Raspberry Pi?
Does Britain really need to be a nation of coders?
Feature There's been a right fracas in education this year, with the government proclaiming that ICT (Information and Communication Technology) teaching is dull and demotivating, and that kids need to be be taught more programming, and less use of applications.
Into the fray like a white knight comes the Raspberry Pi, a tool designed to put the joy of coding back into kids' hearts. Its arrival has been followed by a multitude of articles in the mainstream press which have given it a massive thumbs-up as the great teaching aid that will save us all and give us an IT-savvy workforce for the 21st century.
Well, the broader buzz surrounding the Raspberry Pi has reached some kids at least. I teach ICT-based lessons in primary schools, and pupils have approached me with shouts of "I'm getting a Raspberry Pi for Christmas!" and "I've been making programs on my dad's Raspberry Pi!"
That second quote speaks volumes: there's a passionate gang of "geek dads"' around, who are impressing the coding bug upon their offspring while they relive their ZX Spectrum youth.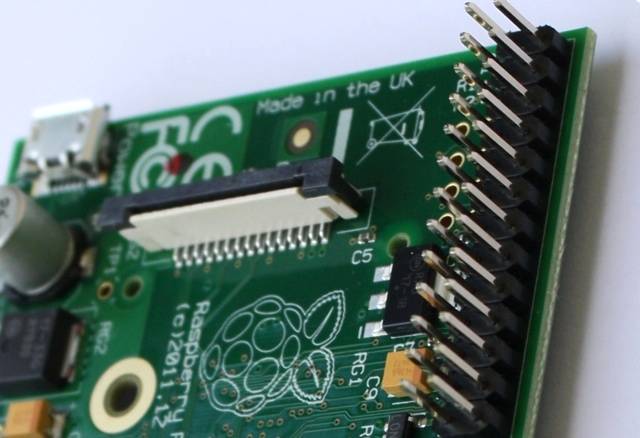 Raspberry Pi: some pundits see the ultra-cheap computer as the saviour of UK IT
Dads like these – and, sorry, it does tend to be dads, not mums – are doing their best to get the Pi inside the school gates. Nick Corston, a parent from St Saviour's C of E, Paddington, London, organised a Raspberry Pi taster session for the kids as part of a "creative thinking and doing" activities day. The school is now setting up an after-hours Code-Club as a way for those children who were inspired by the activity to take it further.
No doubt, coding clubs are a fantastic extra-curricular feature for schools, but what about utilising the Pi in lessons?
The draft proposal for the new ICT curriculum is laden with coding-oriented objectives. It suggests that all pupils should "understand the fundamental principles of computer science, including algorithms", and should "have repeated practical experience of writing computer programs".
The Raspberry Pi, you might think, should be the perfect tool for all this. But what do teachers actually think of the Pi? Does it lend itself to productive, worthwhile lessons - or will children be just as disenchanted using a Pi as they were being taught the "bad" old ICT exam specs?
Jenny Griffiths, the head of department at Richard Lander, a Specialist Technology College in Truro, Cornwall, expresses reserved enthusiasm for the RPi: "It could be the start of something really positive." Currently, the college has 15 children taking the OCR GCSE in Computing a year earlier than kids normally take their GCSEs – they cherry-pick "gifted and talented" students, which seems like a sensible way to get the right children geared up and enthused about programming early on.
Jenny would love Raspberry Pi - an impressive British initiative, she thinks - to be a success. Yet the device is only used by Computing GCSE children occasionally, and it isn't the essential item you might suppose.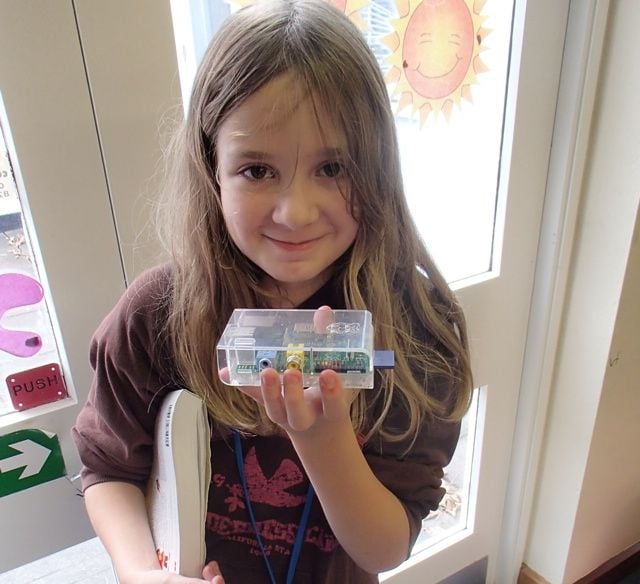 She likes her Pi: Taygan Forth loves coding, though it's "a bit annoying when you have to repeat your typing again and again."
Source: Giles Hill
Adam Griffiths, Jenny's husband and the College's lead programming teacher, told me that he isn't about to rush out and buy one for every child, even though he considered this approach at first. It isn't hard to understand the problem, walking around Richard Lander's impressively organised computer labs; these rooms have to cater for many different students and subjects, and the Raspberry Pi doesn't fit well into that sort of environment.
"So we're going to spend five to 10 minutes at the start of every lesson, and the same again at the end, fiddling around with unplugging and reconnecting the PCs already in the room?" he says. Sure, his GCSE Computing kids can handle it, but an average class of 30 13-year-olds? The chaos, time wasted – not to mention the inevitable breakages – just wouldn't be worth it, even for a 26 quid computer.