If your partner is up the duff, and you want to record the pregnancy for posterity, you could keep the ultrasound pictures and even get a cast made of your missus' extended abdomen. Or, if you live in Japan, you can get a 3D printed foetus.
For a mere ¥100,000 (£764), one Japanese company will squeeze your partner into a MRI machine - a noisy, uncomfortable-for-the-patient piece of medical equipment capable of generating a 3D picture of the body's interior - for an hour or so.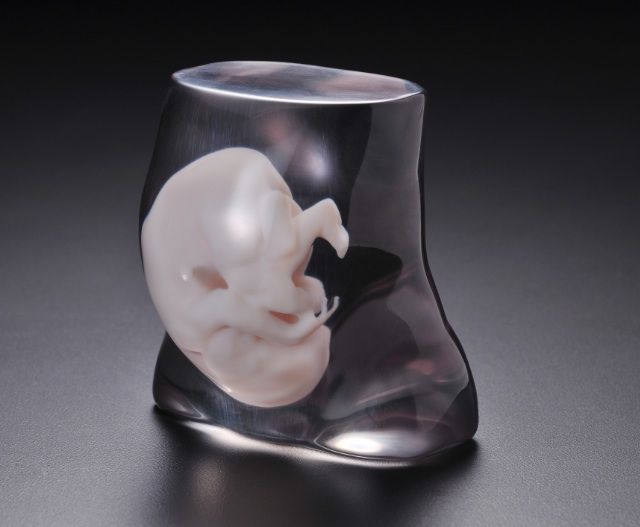 Source: Fasotec
Using the MRI-generated 3D imagery of body and embryo, the company, computer-aided engineering firm Fasotec, creates data that can drive a 3D printer.
The upshot: a small, plastic, anatomically accurate (if low on resolution) model of your son or daughter, encased, if you wish, in a see-through reproduction of your other half's ample midriff.
Do they charge extra for twins, we wonder?
Dubbed 'Form of Angels', the service is actually something of a PR stunt designed to promote Fasotec's "bio-texture modelling" business, for which it has high hopes of making big money by connecting medical imaging technology to 3D printing.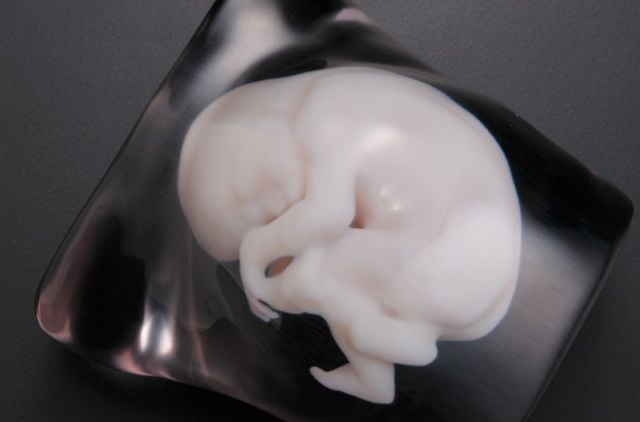 Source: Fasotec
The serious side of the technology is the proposed use to patients' scans to create 3D models which can then aid surgeons by allowing pre-op run-throughs and better planning before surgery takes place. A transparent model of a patient's liver containing a dark, easy to view from all angles model of the cancer that riddles it is easier for a surgeon to use than a monochrome image on screen, or a series of sections.
Fasotec also sees roles for the technology in plastic and reconstructive surgery, and in dentistry.
And, if it make a bob or two from expectant parents, why not? ®