This article is more than 1 year old
Apple ships 'completely redesigned' iTunes 11
As Mom admonished, 'better late than never – but better never late'
Updated Apple has released what it modestly deems to be "the best iTunes yet." That would be iTunes 11, which Cupertino touts as having a "dramatically simplified player, a completely redesigned Store, and iCloud features you'll love."
When iTunes 11 was previewed on September 12 during the iPhone 5 rollout event in San Francisco, it promised that the upgraded app would be available in October. That didn't happen.
As that month drew to a close, an Apple spokesman informed world+dog that "The new iTunes is taking longer than expected, and we wanted to take a little extra time to get it right."
On Thursday, as November was one day away from slipping into history, Apple released the new version "For Mac + PC", downloadable both from Apple's website and through OS X's Mac App Store OS X app.
To run the new version, Macs will require OS X 10.6.8 or later, PCs will need, at minimum, Windows XP Service Pack 2 or later, 32-bit Windows Vista, Windows 7, or Windows 8; 64-bit editions of Windows Vista, Windows 7, and Windows 8 are also supported.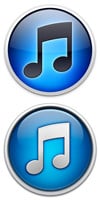 Icons: iTunes 10 (top)
and iTunes 11
Windows versions of iTunes have been – to put it kindly – widely regarded as being decidedly inferior to the Mac versions. We look forward to our Windows-using bretheren's reports on whether iTunes 11 has cured its Windows ills, or if they have been carried over into this most-recent version.
At first blush, iTunes does appear to be rather thoroughly redesigned – even its icon has been upgraded from the rather morose iTunes 10 black barred eighth notes (quavers, to our UK friends), and now sports a spiffier metallic look.
The iTunes Store, for example, now leads with a scrolling animation of newly added items, adds a history button to show items for which you've recently searched, each provided with with preview and purchasing options.
Added purchasing options are a recurring theme in iTunes 11 – and no, we don't wonder why.
The Store's UI has been standardized across iOS and OS X, as Apple puts it, "so it looks and works the same wherever you shop." We won't know, however, whether or not it's any easier to find what you're looking for on the Store's "easy-to-browse shelves" until we've spent some time mucking about with the new design.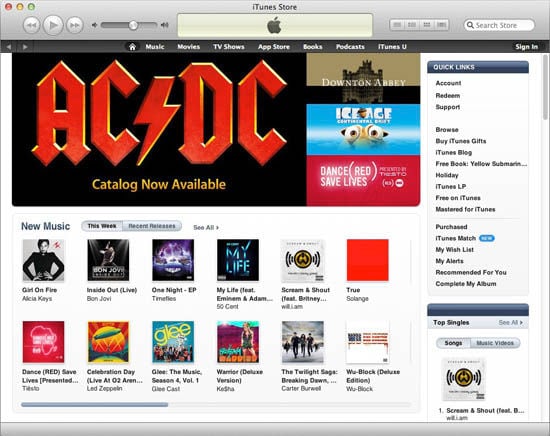 The iTunes Store in iTunes 10 ... (click to enlarge)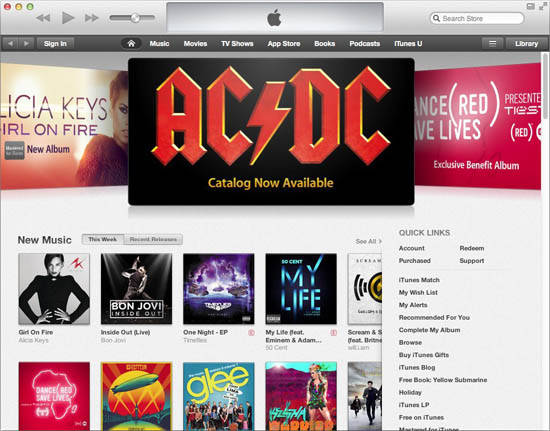 ... and in iTunes 11 (click to enlarge)
In the your Music Library's new Album view, clicking on the album image expands the view to include all the tunes you have in your library from that album, and also adds an In the Store link that offers – you guessed it – purchasing recommendations based on that collection.
Another new Library feature is what Apple calls Up Next, a pop-up menu that displays a list of the next tunes you have cued up in a playlist or album, and which allows you to reorder the list on the fly without changing the order in the original playlist itself. You can also add or remove songs from the currently playing Up Next list.
The iTunes mini-player is now accessed not by clicking the upper-left green bubble-button, but instead through its own icon in the upper right. The mini player now includes a search function, access to Up Next, and other new functions.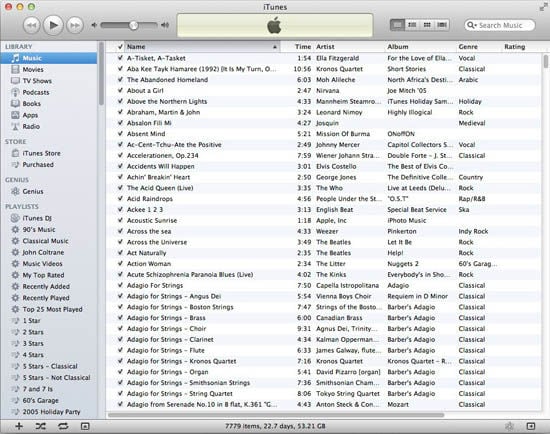 Your Music Library in iTunes 10 ... (click to enlarge)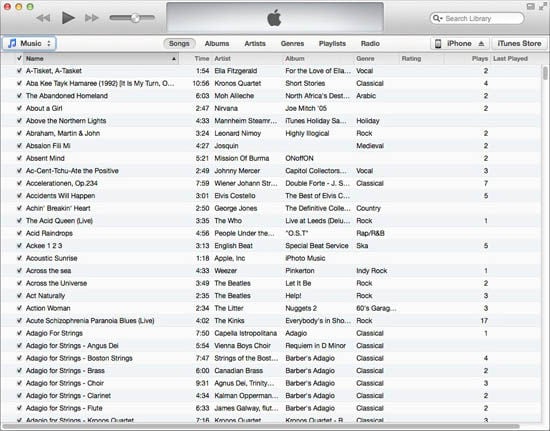 ... and in iTunes 11 (click to enlarge)
iCloud services have been enhanced to allow access to media purchased on one device – Mac, iPhone, iPad, whatever – to be "instantly accessible," in Apple's words, from iCloud and playable on any of you other iTunes-enabled devices. In addition, iCloud will remember at what point you were in a movie or other content, and resume at that point when you access that content from another device.
There's also a new Download button that will allow you pull down an item from iCloud and place it onto your device so you can play it when you're offline.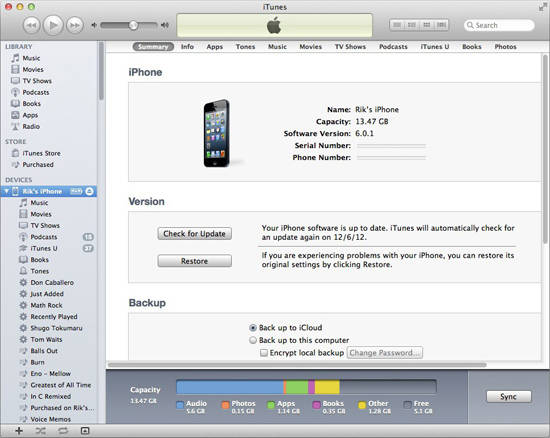 The iPhone Summary page in iTunes 10 ... (click to enlarge)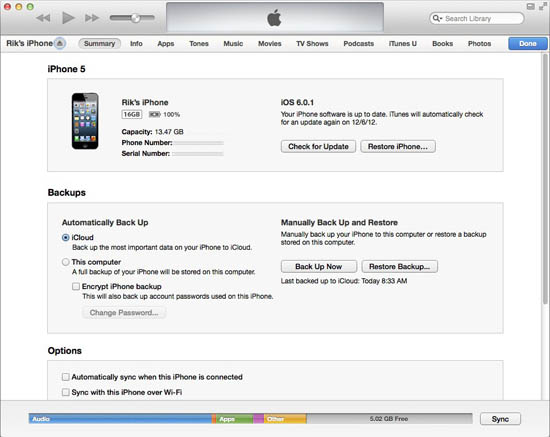 ... and in iTunes 11 (click to enlarge)
When you connect your iDevice to iTunes, you're presented with a redesigned user interface. We didn't immediately uncover any new features or functions other than a battery-level indicator, just the new look and feel.
There is one small annoyance in the iPhone Summary, however: in iTunes 10, the capacity gauge at the bottom of the window provided color-coded indicators of usage amounts, along with actual capacity figures. Those capacity numbers are now gone, as are the identification labels unless you have a sufficient amount of that type of content to fit the label in the bar. You're no longer told, for example, that the li'l orange area indicates that you have 0.15GB worth of photos on your iPhone.
Design, it seems, trumps information. ®
Update
Helpful Reg reader Buck Futter – one prays not his real name – points out that the iPhone Summary capacity gauge does, indeed, provide information about each and every colored bar within it, even now telling you how many items you have in that section. All you need to do is hover your mouse over the area you want to inspect and the info will appear. Thank you, kind Mr. Futter.