Deep Thought
The Hitchhikers Guide to the Galaxy (2005)

Douglas Adams penned various characters with digital innards for his radio-book-LP-play-telly-movie series, but Deep Thought - the supercomputer tasked with solving the ultimate question of life, the universe and everything - gets the part here.
The philosophical machine takes seven and a half million years to decide the answer it seeks is simply 42, but concedes the question itself remains unknown. So Deep Thought designs an even more powerful machine, the Earth - 'What a dull name' - which spends the next ten million years trying to work out the question instead.
Unfortunately, Earth is destroyed five minutes before the calculations can be completed, thanks to the Vogons' need for a new Hyperspace Bypass, possibly at the behest of a band of powerful psychiatrists who've decided the last thing the galaxy needs is a recipe for mental equanimity.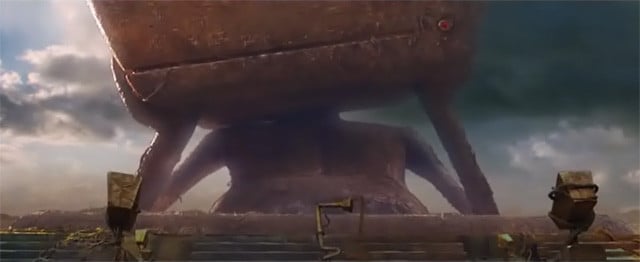 HAL Rating 80%
More info IMDB
Edgar
Electric Dreams (1984)

This 1984 comedy drama may be remembered more for its Phil Oakey-inspired soundtrack than a scintillating plot-line, but any story involving a love triangle between man, woman and computer has got to be worth a watch, eh? Must be some serious sexting in this one, surely?
When his desktop overheats, our protagonist Miles pours champagne over it in panic. Brought to life by booze, the drunken desktop subsequently develops self-awareness... and jealousy. After helping to make a neighbour fall in love with Miles, the computer develops its own feelings for her and starts sabotaging its owner's life.
The lesson? Don't get on the wrong side of your desktop. Or in the case that it starts getting jealous of your girlfriend, introduce it to some of those websites you might visit while she's out for the evening.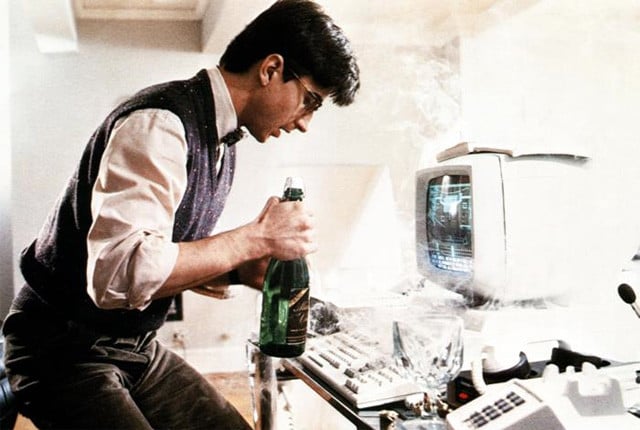 HAL Rating 60%
More info IMDB