Holly
Red Dwarf (1988-)

OK, we know Red Dwarf is a TV series and despite decade-long promises from its co-creator, Doug Naylor, to do so, has yet to be turned into a feature-length film. Still, the ship's computer, Holly, is too good to not include here.
This "intelligent" - 'it's only the IQ of 6000 PE teachers...' - machine communicates through the image of a disembodied hologrammatic head and has the strange accolade of being the first computer - to my knowledge, at least - to undergo a sex change... and back again. Let's be fair, you'd probably be pretty confused too if you were given a distinctly feminine name at birth.
While Holly doesn't feature in the latest comeback series after being replaced by another computer, Pree, his past appearances were comedy gold. From his decimalised music, Hol Rock, to alternate personality Queeg, this senile sentient computer takes some beating when it comes to hilarity, at least.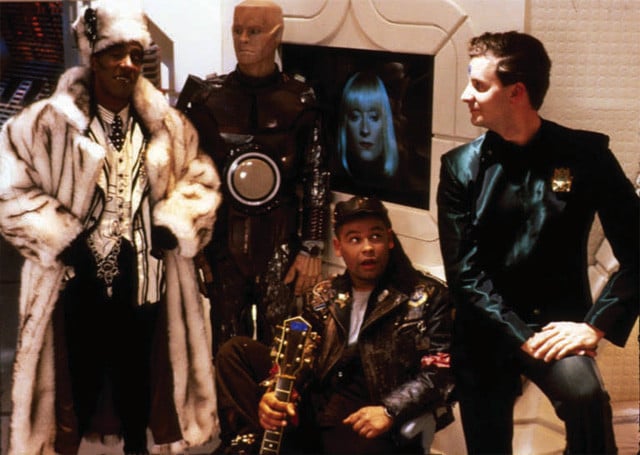 HAL Rating Get the smeg outta here
More info IMDB
Master Control Program
Tron (1982)

So Jeff Bridges gets pulled from the real world into a digital universe where he faces the Master Control Program, a software intelligence that controls his ex-company's mainframe. While the computer itself isn't a character per se, the MCP is a perfect example of roaming AI software that inhabits a machine.
The MCP infects the virtual world exerting its appetite for authority and forcing other programs to battle each other. Moral: hippie-founded start-ups are good, corporations are bad, and capitalism beats free, open source stuff any day. Remember, smile when when you're told to pay for a new version.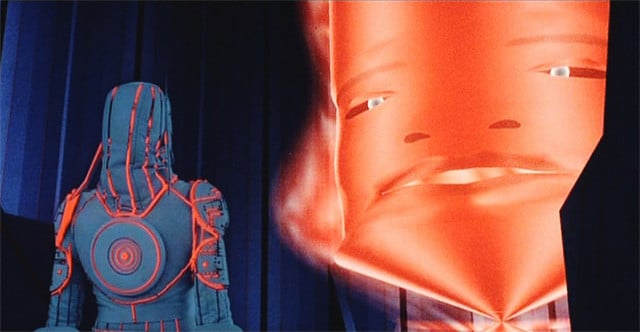 HAL Rating 50%
More info IMDB