New Tosh drive can wipe out 4TB 'near instantaneously'
Plods on the stairs and fire escape? Press this and smile
Toshiba has whipped out its own enterprise-class 4TB hard drive just days after Western Digital revealed a 4TB disk.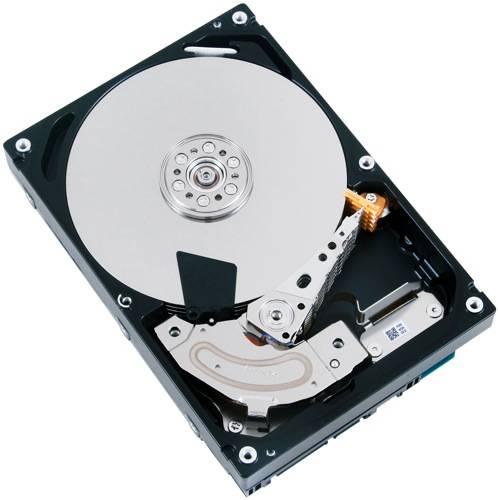 Toshiba's 4TB MG series
Tosh will build the rival drive at the 3.5-inch disk factory it bought from WD. Western Digital had to sell the plant in order to placate China's MOFCOM regulator during its acquisition of Hitachi GST.
WD's three-platter 4TB SATA product now faces competition from Toshiba's MG03SCA400 disk, which has five 800GB platters and a self-scrambling cousin.
Tosh also announced a 6Gbit/s SAS model, the MG03SCA400, which also stores 4TB and has a self-scrambling drive option. Hard drives in Toshiba's MG series have a 64MiB buffer, 4.17ms average access latency, 8.5ms average read seek time, and 9.5ms average write seek time; disks with smaller capacities are also available in that product range.
These are nearline drives built for continuous operation.
The self-scrambling models offer near-instantaneous cryptographic data erasure, we're told. The SATA SED models support the T13 Sanitize command to scramble the contents of the disk and the older T13 ATA Secure Erase command. The SAS SED disks support the T10 Sanitize feature and the Trusted Computing Group's enterprise protocols to securely wipe drives.
According to Tosh, the crypto-scramble features "eliminate the need for lengthy data overwrite cycles and reduce IT department expenses associated with secure data destruction and device sanitisation".
We now await Seagate's 4TB offering. Toshiba will ship samples of its MG 4TB series drives in December. Volume shipments are scheduled to arrive early next year. ®