Six of the best Nintendo Wii U games
Half a dozen titles for your two-screen console
All new consoles need the right line-up of games to make them a success. The Wii U, however, finds itself in the unusual position of not only having brand new games built for it at launch, but also having numerous games ported over from Xbox 360 and PS3.
Batman: Arkham City, Darksiders 2, Assassin's Creed 3, Mass Effect 3, FIFA 13, Sonic & All-Stars Racing Transformed, Trine 2 and Tekken Tag Tournament 2 have all made the journey. Each sporting their own take on GamePad interaction.
Throw in the Wii U-exclusives from third party devs with Nintendo's own collection of games and the UK's launch lineup - 24 titles in total - starts to look pretty tasty.
Here are six of the best for early adopters to ponder at playtime.
Batman: Arkham City Armoured Edition

The Dark Knight returns... again, as Warner Bros. unleash last year's stunning Batman: Arkham City on to Wii U. It features all of the extra content found on the Game of the Year edition too. Namely, 'Harley Quinn's Revenge' and the Robin and Nightwing challenge rooms.
Armoured Edition also introduces Battle Armoured Tech (or BAT, see what they did?) which basically works much like Kratos' 'rage' in God of War.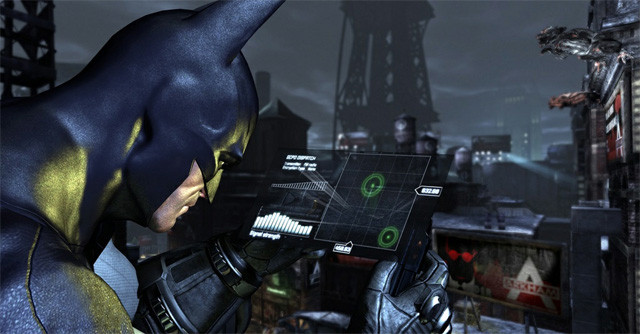 Simply depressing the two analogue sticks fuels Bats with kinetic energy, further punishing the thugs of Arkham by sending them sprawling. Still, bear in mind that great power tends to diminish your combo count. If there's a sense that such gimmicks are tacked-on, there's perhaps more to excite about with the GamePad functions.
Rather coolly, the GamePad essentially becomes Batman's utility belt and remote link to the Batcomputer rolled into one. It displays a top-down map, links you to the various radio chatter amongst criminals, police and others – the sound actually emits from the GamePad, which is just plain great.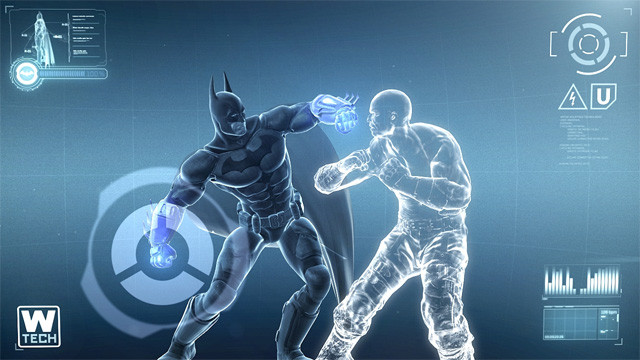 It also provides access to a vast library of character profiles. You'll even use the Pad to examine crime scenes when engaged in a little bat detection. As far as the port goes, I found the Wii U version seamless but ultimately identical in terms of frame rate, draw distance and so on. No doubt someone, somewhere will painstakingly prove one in inferior to the other, but Batman's open-world city is rendered as well as ever here, albeit no better.
Batman: Arkham City plays just as smoothly today as it did last year and the Wii U version is the best iteration yet. The way the GamePad is used only adds further polish and while addition of BAT is frankly unnecessary, it's easily ignored. Essential, if you've yet to enjoy Rocksteady's Batman simulator, and still brilliant even if you have.

Reg Rating
90%
Price
£50
More Info
Official Arkham City website