Motörheadphönes Overkill earphones review
Only way to feel the noise is when it's good'n'loud
---
I like Motörheadphönes' cans, but when I'm out and about I'd prefer a pair of 'phones that are a little more discreet and, yes, easier to stash when not in use. Enter the band's in-canal cans: Overkill.
And Trigger too, since both sets sport identical business ends. Only price and the presence of a microphone/remote control dongle separate one from t'other. Overkill has the remote, Trigger doesn't, and you'll pay a tenner more for it.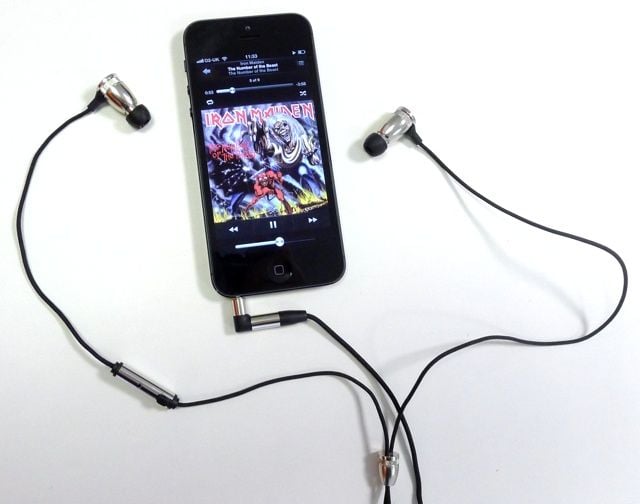 Overkill? They're gonna pull your Trigger
Is it worth it? I'm not sure. Personally, I use the remote for two things: volume control and, less often, track skipping. While Overkill's dongle will happily perform the latter with multiple presses of its large - for a remote control - play/pause button, there's no volume control. Folk who like to use a dongle for actually talking to people will need it anyway, of course.
The dongle is mounted on a "tangle free" woven cloth cord, and it's certainly better than a plastic cable cover when it comes to pulling the set out a pocket or bag and getting into a usable state quickly.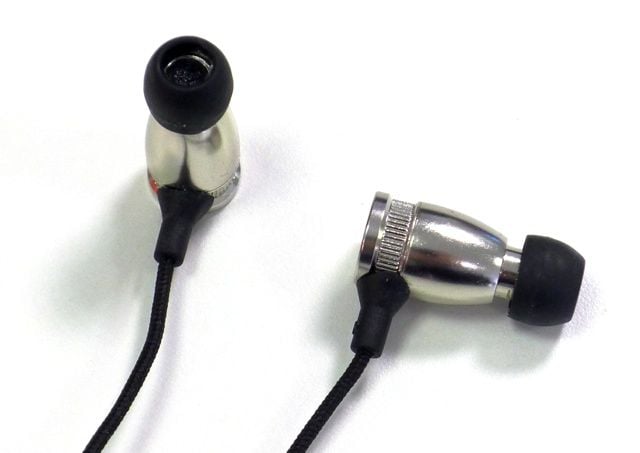 Good sleeves make for a good fit - and good sound
Like other Motörheadphönes, Overkill and Trigger have an L-shape 3.5mm jack mount, and there's a small, bullet-shaped, Ace of Spades-stamped toggle placed after the cord splits into two and runs up or down, close to or far from your throat, to shorten the left- and right-ear lines. The cord splits centrally so neither side is longer than the other.
Of course, with Overkill the toggle only runs as far as the mic, which is place seven inches down-line from the left earpiece.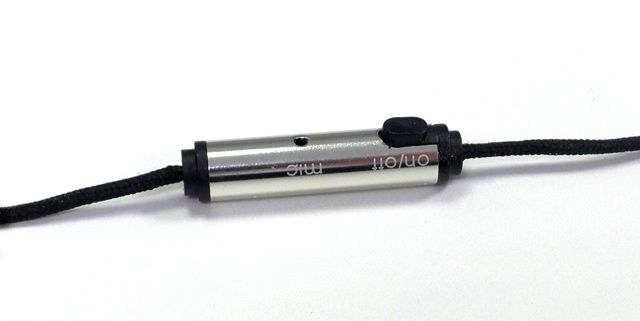 No control on Trigger, only Overkill - and you can't adjust the volume
The earpieces themselves are - see the theme? - bullet-shaped too and formed from aluminium, apparently. My sample set was silver, but you can get 'em anodised black - much, much more discreet - or brass. The cables feed into the earpieces through a thick plastic wrap to keep them snug and minimise broken connections after over-aggressive tugs on the cord.