In addition to the truss and the box containing SPEARS, we also had a separate enclosure for the Iridium satellite comms module, seen here at bottom right: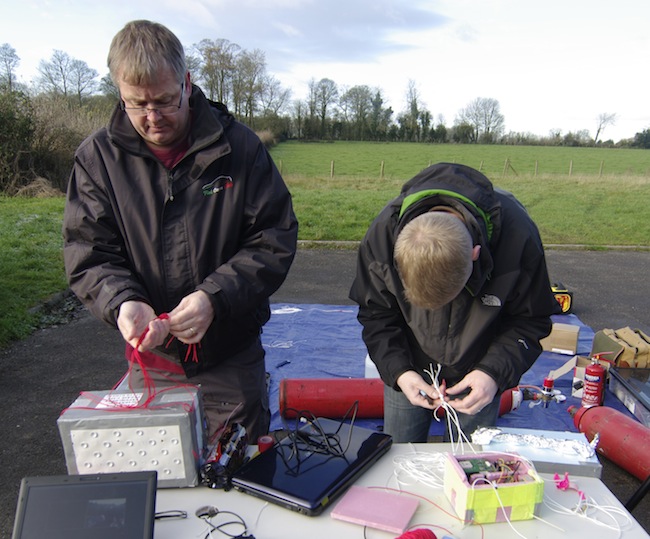 The SPEARS board does have an interface for eventual hook-up to the Iridium, but that connection wasn't a priority for this mission. As previously noted, our sexy little black number was tasked with firing the igniter, via a rack of eight 1.5V batteries. The battery holder for these is next to the board, while the second, smaller battery holder on the top of the box is for SPEARS' own independent 6V supply: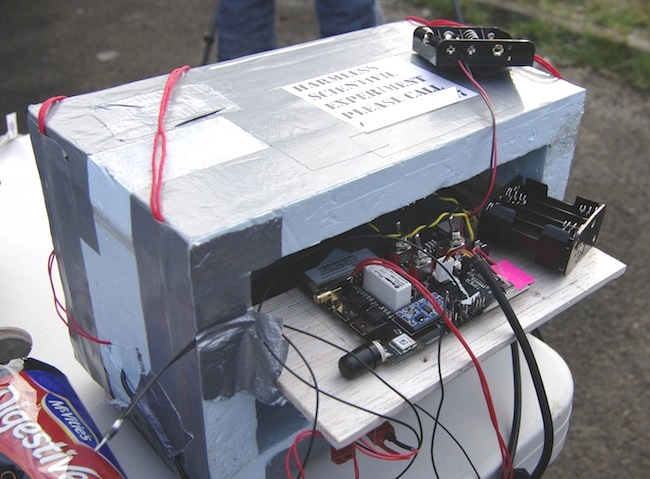 After around 30 minutes of prep, and with the SPEARS safety switch system functioning correctly, we could wire up the igniter, suspended in a wire cradle under the payload box: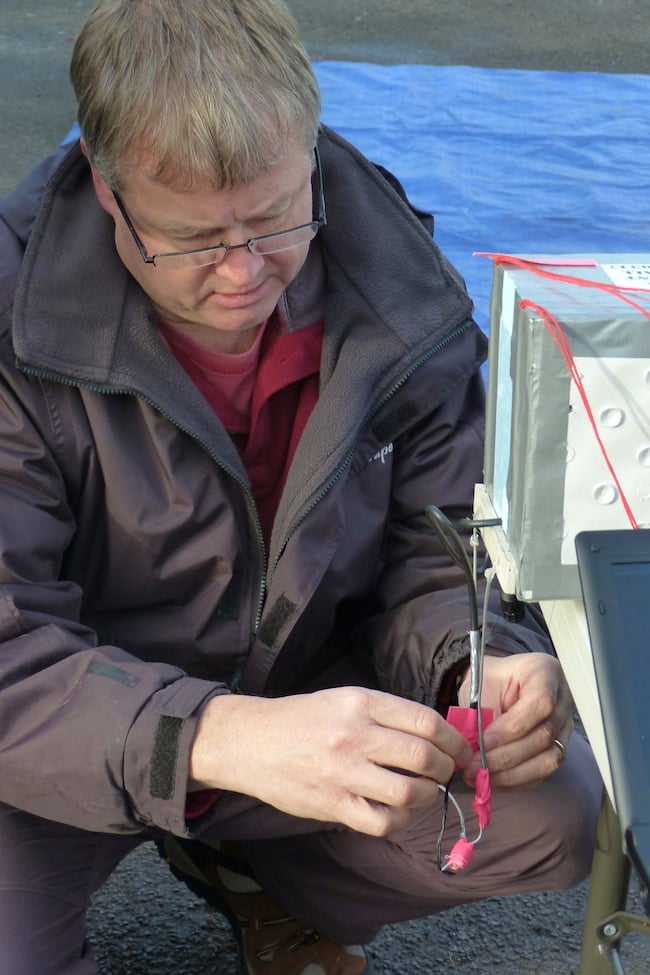 This operation is perfectly safe, although for some reason Dave decided that it would be better to photograph the action while walking backwards from the potential blast zone: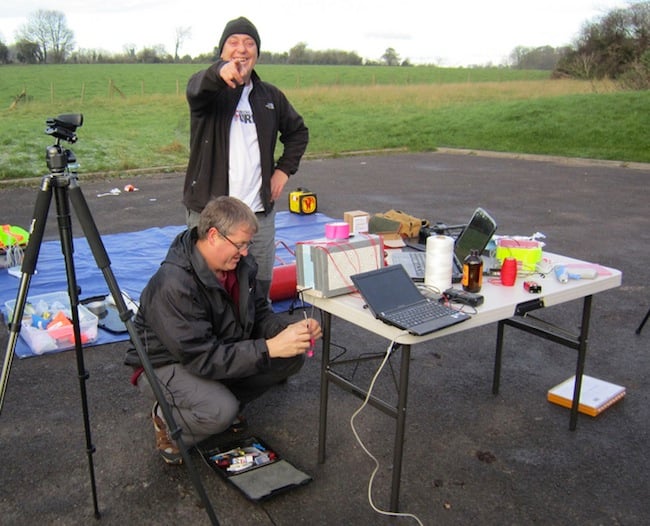 With the igniter good to go, here's how SPEARS looked just prior to launch: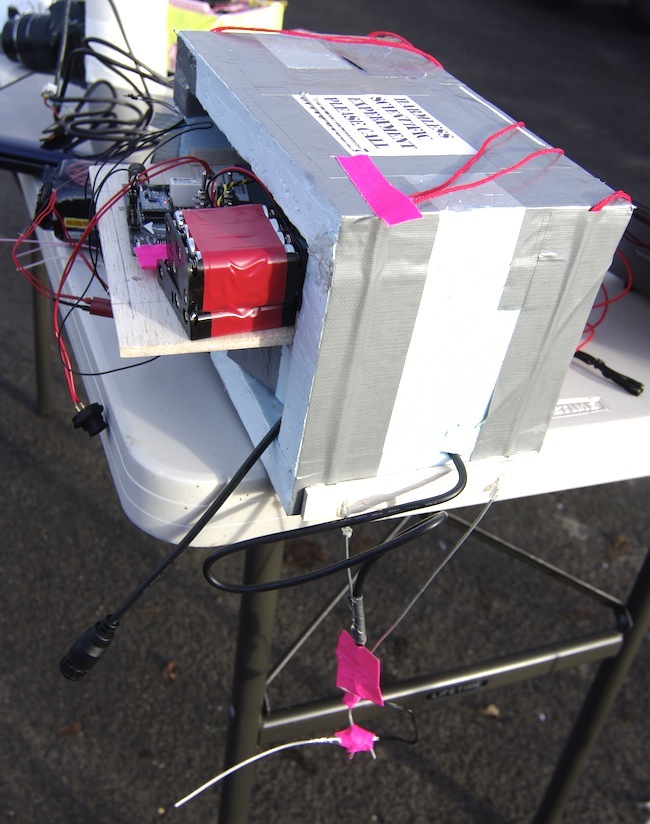 Cue Anthony Stirk to prepare for the balloon fill...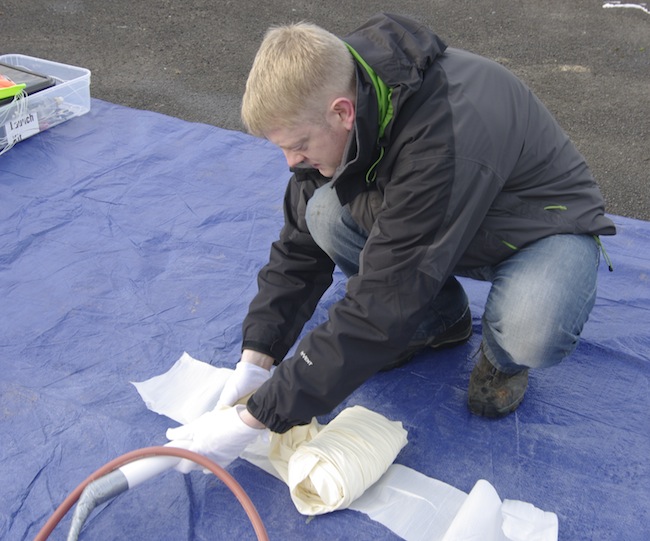 ...and Dave to man the hydrogen valve: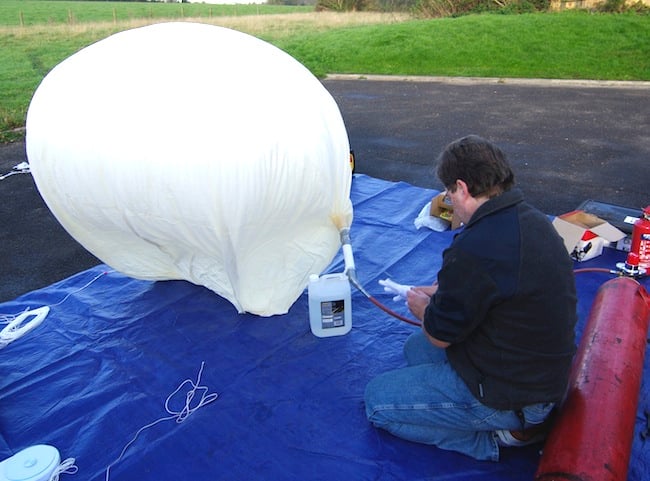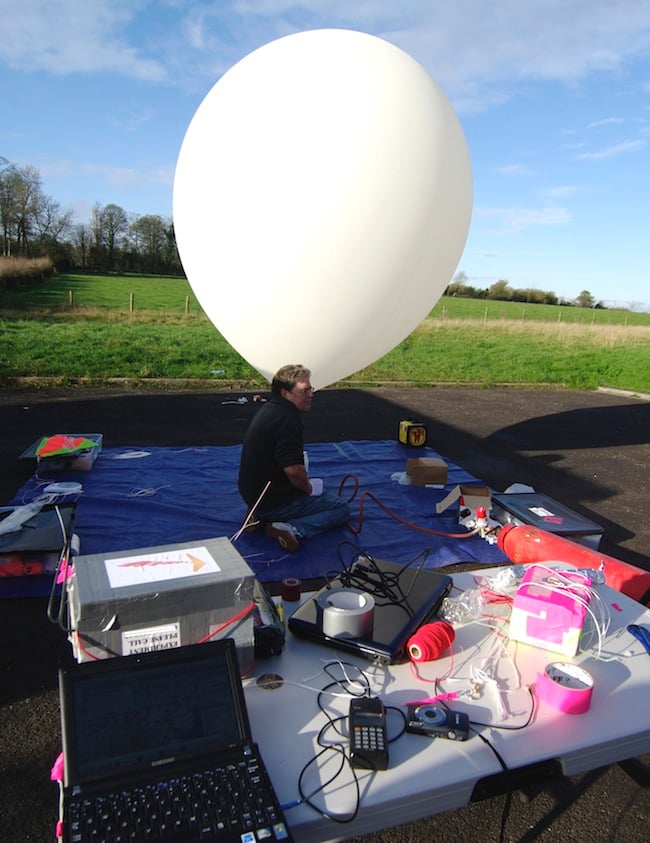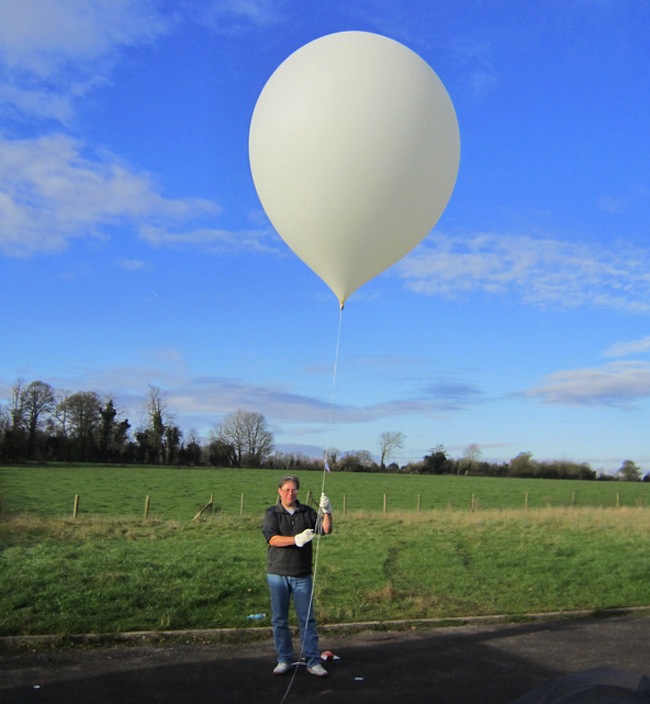 For your viewing pleasure, Dave's wife Julie grabbed this vid of the launch: