The estimated flight and descent times were 70 and 30 minutes, respectively, so we had to get a shift on to get ourselves somewhere near the projected landing site.
In the end, we'd have needed an amphibious vehicle to get to the actual spot where the LOHAN flight touched down, as seen on the map below, with the flight path plotted against the projected route. Balloon burst occurred at a tad over the estimated 70,000m, so we were spot on the money there. The wind, though, carried SPEARS way off course en route to an intimate encounter with the sea.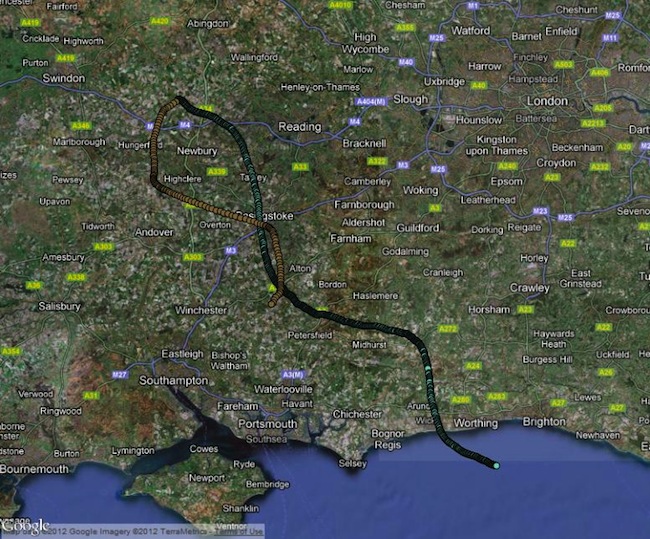 Ta very much to Reg reader "Astrodog" for putting the map together. Just why we ended up so far off track has caused a bit of head-scratching, and according to Anthony, "the underlying data from NOAA (National Oceanic and Atmospheric Administration) that we use just wasn't accurate for that particular time and day which is unusual".
Whatever the reason, the story might have ended there, with us staring glumly out to sea from the Sussex coast, but we knew readers would never forgive us if we didn't make a maximum effort to save the day.
Armed with the splashdown co-ordinates of 50° 43' 35.8644" : 0° 18' 8.4564", we did what any of you would have done in the circumstances, and rushed along the coast to Shoreham in search of a vessel.
It's fair to say that Karl O'Keefe and David Doutre of the good ship Even-Flow have the Right Stuff for a place in LOHAN history. Recovering from their initial surprise at a bunch of complete strangers turning up with a request for urgent transportation into the Channel, and unfazed by the failing light, the pair agreed to venture forth in pursuit of SPEARS and our playmonaut.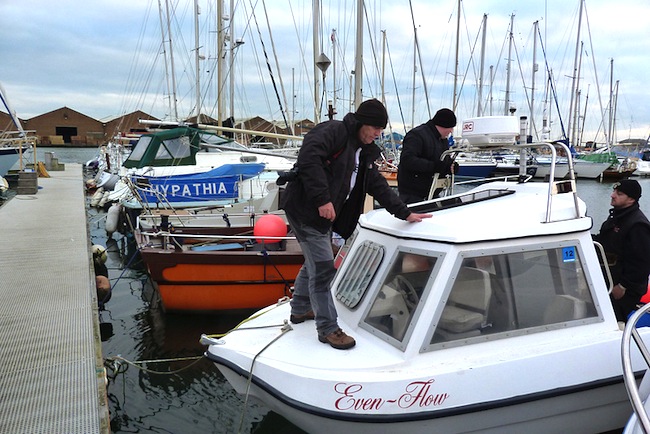 Neil gamely signed up to accompany me on the quest, and around two hours after SPEARS hit the water at 1pm, we cast off: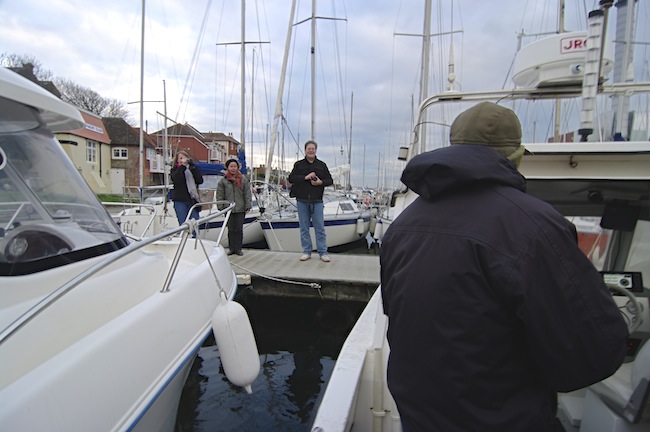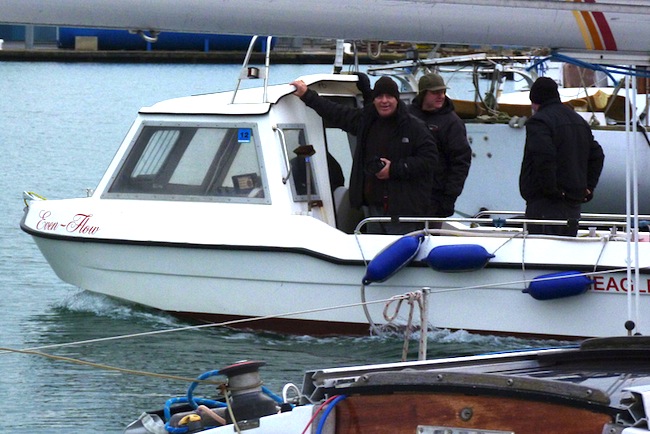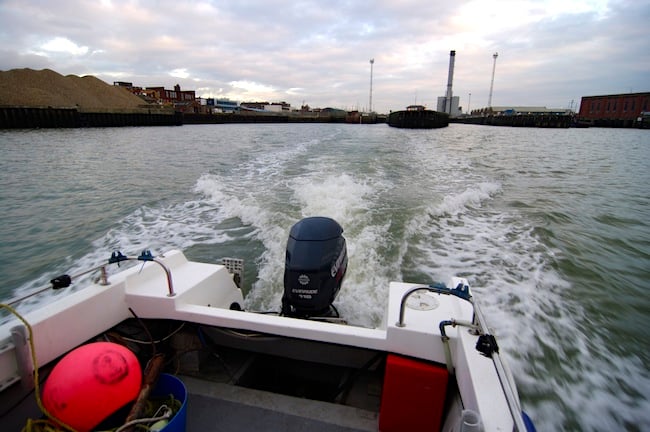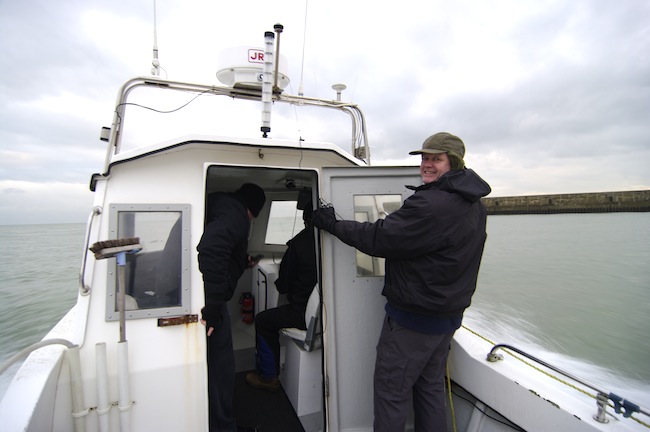 Based on SPEARS' last-known position, and factoring in the wind direction, we sailed in a wide loop in the hope of intercepting the downed rig. The above photos might suggest a calm sea, but further out things got a bit choppy, which seriously affected our chances of spotting anything in the water.
We finally got back to Shoreham after dark, somewhat frozen but satisfied we'd given it our best shot.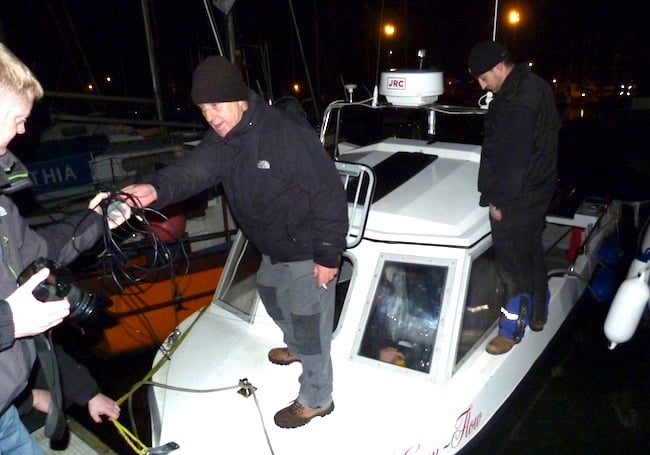 Obviously, we're disappointed at the way the flight panned out, but things don't always go according to plan. While kit can be replaced, and further tests arranged, the loss of our beloved playmonaut is a blow.
Of course, he'd have wanted us to regroup and press forward, which is exactly what we intend to do. In the meantime, we invute you to raise a glass to our diminutive hero. ®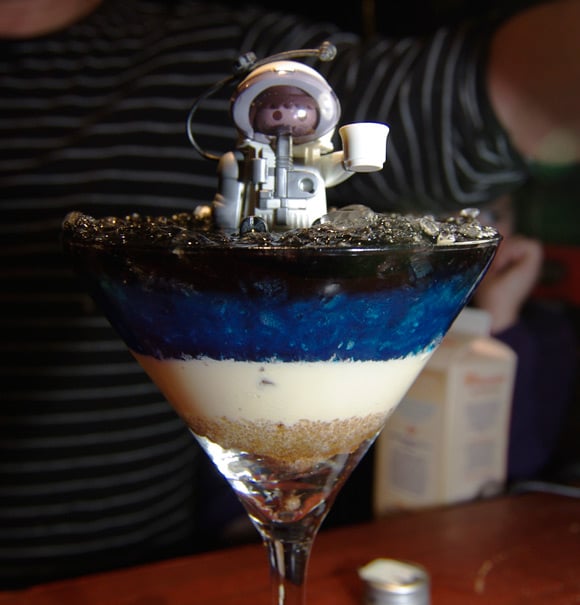 Bootnote
Thanks to patient wives Anita and Julie, hitched to Neil and Dave, respectively, for their help and support on the day. Big round of applause for Julie and her pre-flight bacon sarnies (unsmoked back in a muffin, no butter, choice of brown sauce or ketchup, according to taste).
---
Further LOHAN resources:
---