First pic of Ashton Kutcher as the great Steve 'jOBS'
Good beard but ... where is his TURTLENECK?
---
The first official pic of Ashton Kutcher as Steve Jobs in the Apply-titled jOBS has been unveiled by Sundance.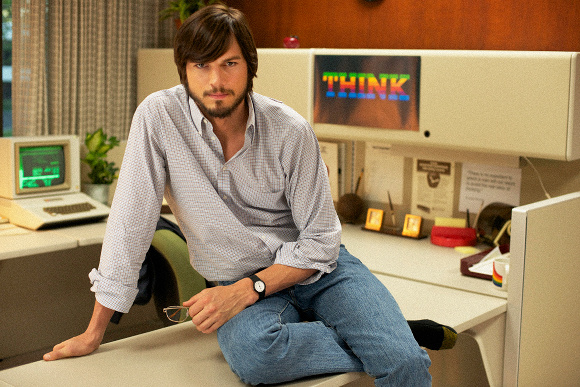 The Aaron Sorkin-scripted biopic will be premiering at the Sundance Festival next year, when legions of fanbois will be prepared to vilify any and all attempts to chronicle the great man's life or chant Steve's name in voices filled with wonder.
Sorkin is filming the movie in three scenes taken in real time, each backstage at the launch of a major product, the first Mac, the NeXT computer and the first iPod.
The screenwriter has said that Jobs was "atypical, and a genius, and extremely difficult", hinting that the movie might not be the all-out Jobsian lovefest some may be hoping for. ®
Similar topics
Narrower topics