Google's latest improvement to its web search has produced a catastrophic consequence. The Chocolate Factory now adds biographical information to the search result for a person, drawing on the fantastically accurate well of truth that is Wikipedia, and also adding Google's best guess of an identifying photograph.
When it works, it's very useful, as you can see.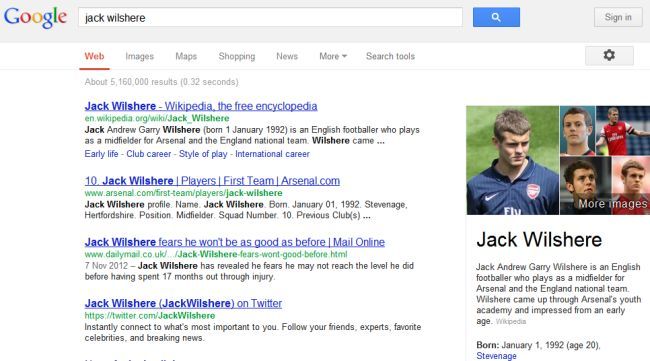 However, anyone searching for the doyenne of computer columnists, Verity Stob, will find This. [Warning: some readers may find the following picture disturbing.]

Not only is he a gentleman – albeit a gentleman wearing ladies' make-up – but it is emphatically not Verity Stob, a popular read for discerning programmers since 1990, and whose home has been The Register since 2004.
So with some trepidation, we contacted the fragrant Ms Stob to break the news.
This is what she told us:
"Thanks for drawing this error to my attention. I had felt really quite disappointed with this snap, and it is something of a relief to discover it is not a picture of me after all."
"Perhaps now Dr Google could now see his way to replacing the imposter photo with something more appropriate - say the picture from the cover of my book (still available in all the best remaindered stock stores)."
She added:
"I wish the real subject of the photograph a speedy and full recovery."
The only picture of Verity Stob in existence is posed by a model. ®
Bootnote
The noir-lipsticked gent is apparently David Gerard, the erstwhile public face of Wikipedia in the UK.