Take it or break it: the return of the drop test
Smashing technology
---
Something for the Weekend, Sir? In flagrant negation of the forces of nature, I seem to be growing less clumsy as I get older. That is, I break fewer things and do it less often.
This is partly the result of a series of conscious decisions to be more careful. One such was choosing to don my spectacles before making breakfast rather than after, thus cutting back on my annual expenditure on replacing broken tumblers, bowls, teapots and mugs.
Another was after my first experience of receiving an item of hardware for review that had previously been tested by a rival computer magazine. When this happens, you can all but guarantee that, apart from the core product itself in a crushed and torn box, everything that was originally supplied in that box will be missing: cables, adapters, power supply, installation CDs, user manuals and even the moulded polystyrene packing.
If it's a printer, the cassette will be cracked and manual paper tray snapped off. If it's a display, it'll be scratched. If it's a computer, someone will have uninstalled the operating system and stolen the recovery CD.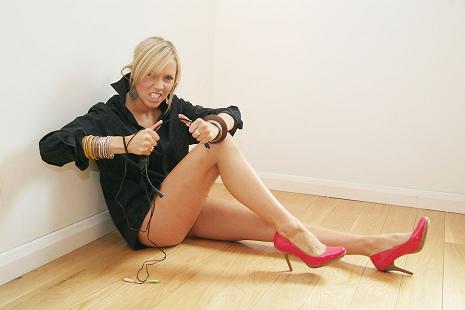 An old school technology reviewer at work
Just last week, a manufacturer rushed a brand-new product over to me for a "super quick" turnaround, and indeed they got it back even quicker than anticipated. As soon as I saw the courier label, I realised it had been forwarded from a reviewer at another website, so I checked it immediately. Sure enough, it was broken and wouldn't even boot.
If I didn't know better, I'd say the buggers did it on purpose. I fantasise that these magazines and websites are secretively shooting-star sellers on ebay, specialising in cables, adapters, power supplies, driver CDs, user manuals and randomly shaped blocks of polystyrene.
These experiences taught me to be more considerate when treated to a pristine, never-before-opened product to test... to a measure that some might describe as anally retentive. I keep every strip of sticky tape and cable tie. I cut plastic bags open with a pair of scissors. When it comes to repacking, I refer to the sequence of photographs I shot while unpacking.
Once, when returning one particularly expensive item, the inventory manager looked inside the neatly repackaged box and asked, perhaps only half-jokingly, whether I'd actually taken the product out to test it. Being careful can be bad for your reputation.
Also its raises another possibility that worries me: maybe my colleagues are simply testing these products properly.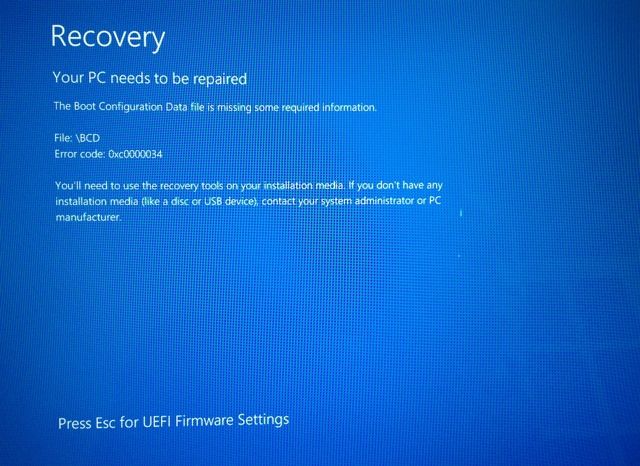 All right, who dropped the laptop?
Doing it properly, I guess, involves kicking the package up and down the street for a few hours before unpacking it, handing the box to a starving Rottweiller to play with, ripping open every plastic bag from the centre outwards with frantic glee, slamming the largest clump of hardware on a table and dumping everything else out of the window.
Indeed, I could be witnessing the slow resurgence of drop-testing.
My first encounter with the notorious drop-test was in the late 1980s on the long-since defunct PC Business World weekly tabloid magazine, at which mild-mannered Reviews Editor Jonathan Angel revealed his devilish side by dropping portable hard drives down the stairwell of the office building and reporting on the resulting carnage. The manufacturers went ballistic and levelled all sorts of legal and financial threats, but the readers loved it.
Frankly, if a product is designed to be handheld or jostled around in a backpack, drop-testing should be mandatory – a bit like the way Ikea uses robotic children to jump up and down on its beds for a virtual ten years.
Certainly, today's portable hard disks are ruggedised like never before, with 2.5in drives built to withstand at least three times as many Gs as your average 3.5in drive. And unless you're an easily impressed tit who finds it shocking that a Samsung Galaxy S III screen risks cracking every time you throw a bottle of beer at it, even delicate smartphones can survive an extraordinary amount of rough treatment.
There are environmental testing businesses that specialise in this kind of thing, from engineering design to packaging. These guys, for instance, can quote you the relevant ISO testing standards and have the blue-stained sanitary pads to prove it.
So perhaps I'm not growing less clumsy so much as manufacturers, aware that modern users are tactile and impatient, are simply building their products to be tougher.
Why other reviewers feel the need to drop-test 22in displays and A3 laser printers is beyond me. Inappropriate testing must be the new order of the day, so the next time I test a notebook, let's see how it fends off fireworks, or fares on the rugby field or at the bottom of a lake. ®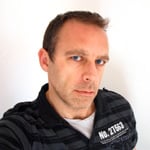 Alistair Dabbs is a freelance technology tart, juggling IT journalism, editorial training and digital publishing. Drop-testing is a fad that comes and goes. It comes because you get a new editor and he thinks it's a good idea - which it is. It goes because manufacturers insist on handing you the bill afterwards.