Kim Dotcom shows off new mega service
Reveals 2048-bit crypto, plans for Christmas panto
Kim Dotcom has shown off his forthcoming replacement for megaupload, posting three screen shots to Twitter.
The grabs offer some interesting insights into what Dotcom has planned, with the first (below) showing a field marked with a key-shaped icon.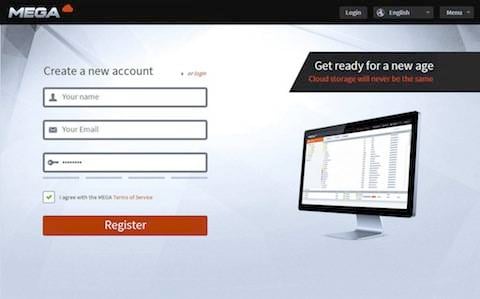 The login screen for Kim Dotcom's new cloud storage service
It seems safe to guess that field and its icon refer to the use of an encryption key, given that the second screen shot (below) shows a 2048-bit key being generated.
Intriguingly, the key generation page includes the following text:
"To strengthen the key, we have collected entropy from your mouse movements and keystroke timings."
That's not a deliberately misleading invocation of the second law of thermodynamics: instead it indicates the new service will enhance the randomness of the key generation process by taking variables from each user's particular mouse and keyboard habits.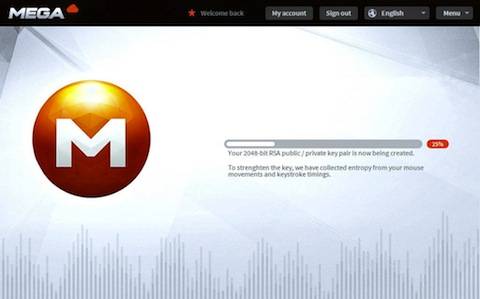 Thew new mega generates a key
The last screenshot shows off the file manager in a rather cheeky way, as it shows a list of files including video of the raid on the Dotcom Mansion and a folder labelled GCSB – the acronym for the New Zealand Government Communications Security Bureau, the signals intelligence agency that was last week found to have bungled its investigation so comprehensively that Dotcom can sue it.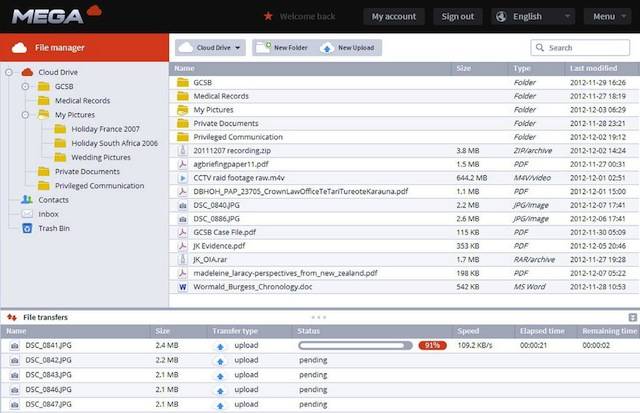 The File Manager in Kim Dotcom's imminent mega.co.nz service
The sharp-eyed may also have noticed the inbox, which hints that mega email may also be on the way.
All of which is quite interesting.
A more startling revelation is that Dotcom is appearing in some kind of Christmas panto . The rotund recluse has, of course, been cast as Santa, as you'll see in the poster for the show below. ®