Is this the sleek new BlackBerry mobe that will save RIM jobs?
QNX pocket-stroker pics emerge ahead of January launch
Photo A gallery of the first BlackBerry handset running RIM's new QNX-powered operating system has spilled onto the interwebs. Portions of the device, which are awaiting approval from mobile network operators, have been glimpsed for several months - but this is by far the fullest detail available.
The photos reveal a lush high-end touchscreen phone with no physical buttons on the front-facing surface - very much as expected.
RIM is expected to launch the pure touchscreen L-series (a name given to the device by bloggers and not an official moniker) first, and then follow it with a P-series - a device with the hallmark RIM qwerty keyboard. Of course RIM may pull out a surprise come launch day on 30 January.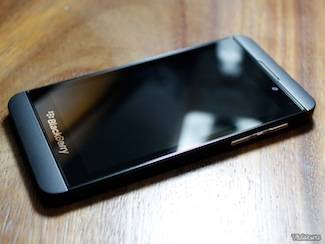 Look Ma, no buttons
Troubled RIM was desperately slow to replace its ageing mobile operating system with a more modern equivalent and when it did, it opted for one with plenty of embedded engineering chops but no actual mobile phone heritage.
RIM has had to write many of the frameworks and applications from scratch - and it's doing so by itself. Most analysts and pundits wrote the company off ages ago. However your humble hack rates the new user interface as not the coolest but by far the most productive of the modern mobile era. The fat lady hasn't yet sung.
Gadget porn fans can find the gallery here on a Vietnamese forum with bandwidth issues - and Crackberry.com has a selection here. ®