This article is more than 1 year old
Polar drilling effort hits snag: Boffins' search for life put on ice
Ancient Antarctic lake won't get another drilling for at least a few days
The British boffinry team hunting for life under the Antarctic ice-sheet over ancient Lake Ellsworth have run into trouble.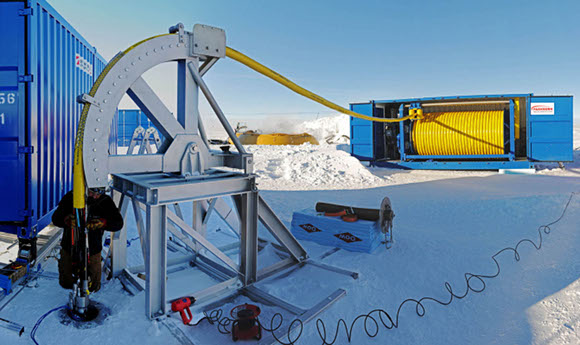 The scientists said today that they have a "serious problem" with the main boiler, used to generate hot water for the drill. The drill works with 90°C water, blasting a hole through the two-mile (3.4km) thick ice to reach the lake.
If the team can get into the lake, they hope to draw off water and sediment samples and examine them for signs of life as well as evidence of the region's history.
This technical hitch is the second for the team, whose primary burner controller circuit failed several days ago when they started it up. A secondary burner was then fitted and a new circuit ordered for the first one.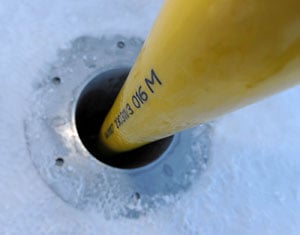 The back-up burner worked for around four days, long enough to start drilling the borehole into the ice, but it then failed on Saturday.
At the time of publication, all work had been halted while the team waits for replacement parts to make their way into Antarctica. The engineers in the group are using that time to talk to the manufacturers to figure out why the burners keep burning out.
If the new circuit blows as well, the boffins will have to try to bypass it and manually "drive" the burner, another scenario they're trying to work out with the manufacturers.
Either way, there won't be any more drilling until the end of this week at the earliest. Even if the parts get there in working order, the drill was designed to be used all in one go, to stop the water inside it from freezing. If the drill gets blocked up with ice and the team can't clear it, the attempt may have to be abandoned. ®