This article is more than 1 year old
Seagate slips out super-silent 2.5in video hard drive
Bespoke drive holds up to 38 hours of media
Seagate has decided the set-top box and digital video recorder market is now big enough to warrant having its own special drive - and the Video 2.5 HDD is it.
It's chosen a 2.5-inch format because it holds enough video - 250, 320 or 500GB of the stuff - is barely audible at 22dB, and draws niggardly amounts of power. The new drive can spin for whole days, seven days a week and has an annual failure rate of 0.55 per cent.
Neither Seagate's specs nor its data sheet (PDF) provide a rotation speed.
We think it's a modified Momentus notebook drive and spins at 5,400rpm.
The drive has a 1MB cache, supports the 3Gbit/s SATA interface, and can handle 12 separate video streams simultaneously with a sustained data transfer rate of 100MB/sec and a max one of 300MB/sec.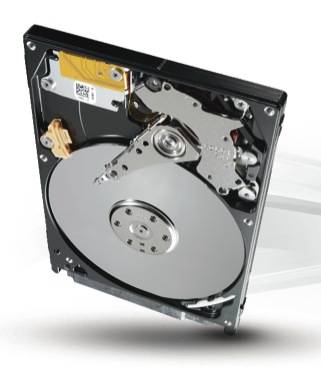 Seagate VIDEO 2.5 HDD
WD subsidiary Hitachi GST has had its 2.5-inch CinemaStar drives for some time. These hold from 160GB to 1TB and spin at 5,400rpm with an 8MB cache, or 250, 320 and 500GB spinning at 7,200rpm with a 32MB cache. They have both, the 5,400 and 7,200rpm versions, moved from a 3GBit/s SATA interface to a 6Gbit/s one. Hitachi GST describes the 7,200rpm drive as being barely audible, so Seagate looks to have an edge here.
WD has its AV-25 drives for the same market, with a 160GB - 500GB capacity range, 5,400 rpm spin speed, 3Gbit/s SATA interface, 32MB cache, and the ability to handle five video streams at a time, giving Seagate an advantage in playback streaming.
Seagate, like the other suppliers, says its drive can be used for surveillance applications as well as STB and DVR work. It appears to be one of the quietest such drives in production and can handle more video playback streams that other drives. The company has not released pricing and availability information. We're guessing it will have a first quarter 2013 availability date. ®