Forget about fondling that slab... within 2 years, it'll fondle YOU
IBM predicts computers that can eat, smell, taste, hear, see
---
IBM has released its annual predictions for the next five years of technology, including phones that sniff you for germs and actual fondling through fondleslabs.
Big Blue reckons that the future holds tiny sensors embedded in computers or mobes that will "smell" if you're coming down with a cold. The sensors will be tuned into odours, biomarkers and thousands of molecules in your breath for diagnosis.
The word "fondleslab" will take on a whole new meaning in the future, as folks will be able to grope whatever it is they might like to stroke through phones and other techs. IBM says its boffins are working on haptic, infrared and pressure techs to simulate touch, like the texture of a fabric for internet shoppers.
Touch and smell will be joined by the other three senses as new ways that technology interacts with the world. Computers will be able to "see" pictures, not just as data, but as recognisable content in the same way that a human being interprets a photo.
Tech will also be able to "hear" sound pressure, vibrations and sound waves with clever sensors and then translate that into an idea of what's happening, including baby babble. IBM believes that baby talk could be interpreted as a language, telling parents what junior is trying to say.
"By being taught what baby sounds mean – whether fussing indicates a baby is hungry, hot, tired or in pain – a sophisticated speech recognition system would correlate sounds and babbles with other sensory or physiological information such as heart rate, pulse and temperature," Big Blue said.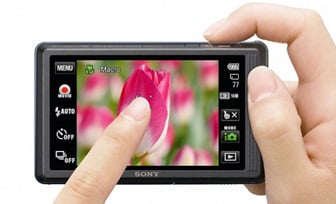 The taste function is being developed by IBM - a system that actually experiences flavours, which can be used by chefs to help create tasty and healthy recipes. The programme will break down each ingredient to its molecular level, so that it can chemically match what people like to eat. As well as coming up with strange new food combinations, the eating computer will also be able to make healthy foods taste better.
While the computers of the future will have human's five senses, they won't be doing the thinking for people yet, Big Blue said.
"Cognitive computing systems will help us see through complexity, keep up with the speed of information, make more informed decisions, improve our health and standard of living, enrich our lives and break down all kinds of barriers - including geographic distance, language, cost and inaccessibility," the firm added. ®
Similar topics
Narrower topics