This article is more than 1 year old
Red-faced, sweating and still in your chair: Welcome to eSports
Prepare for a shock - Trev's an e-jock
The road to relevance
Developers are starting to take eSports into account. Three years ago, the only game on the horizon with a hint of developer support for eSports initiatives was Blizzard's StarCraft 2. At conventions such as Gamescom E3 2012 earlier this year, many studios showed off new games with eSports-oriented features. Treyarch demoed the CoDCaster system, a spectator mode that gives the user an omnipresent view of the battlefield. CoDCaster incorporates overviews, scoreboards and even a first-person "we see what you see" view to be used to record or live stream matches and add colour commentary.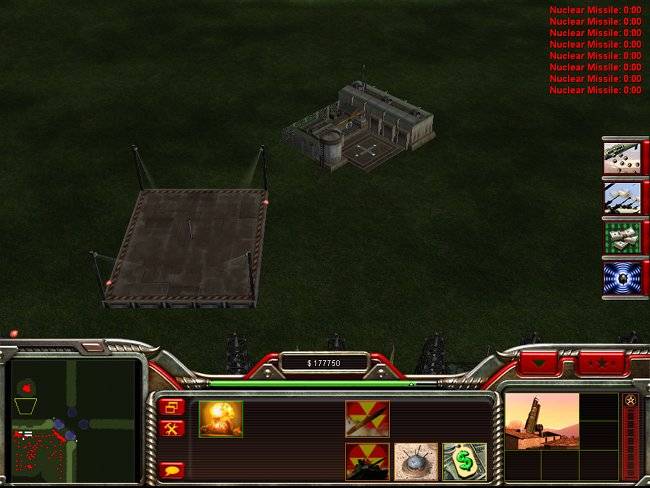 The last building - Command and Conquer: Generals
These kinds of features are being created because developers are paying attention to feedback from their communities. Community engagement managers will monitor forums directly and through deep web monitoring of community outlets such as Reddit. Filtering the signal from the noise is difficult, leading some developers to hire eSports consultants to assist with everything from marketing to development direction.
"HirezBart" Koenigsberg says that statistics play a huge role in the development of their titles. These statistics provide insight into fine details such as game balance - a critical factor of design prevent uptake by the community if not executed correctly. "We try to make changes that are based on community feedback, and then if the numbers support them, then they tend to happen very quickly," says Koenigsberg. "If the numbers and what the community is saying are at odds, then that's when it becomes a tricky proposition to make the right change."
HiRez has shifted its development focus towards creating eSports-oriented titles, ensuring that its titles stay true to "may the best player win". This has earned it a fiercely loyal community.
Games are constantly slipping from the limelight into obscurity in the world of eSports. Futureproof designs such as the "freemium" model ensure that relevant, new content is constantly being injected into the game in a way that is accessible to both the casual and hardcore player. Riot's overwhelming success with League of Legends has proven that this works extremely well - and it's a success many other developers are hoping to mimic in the coming years.
Over the last two years, nearly a dozen new tournament and event organisations have emerged. Scheduling conflicts have been commonplace, and the growth that the industry has seen over the past two years has been so explosive that it now faces oversaturation. There is simply too much content to watch and stay on top of - each tournament circuit has its own unique storyline to follow.
A handful of these organisations have partnered up to unify international competition, cooperate on planning logistics and dates, as well as consistent rulesets and a universal ranking system to be applied across all organisations. These kinds of initiatives will alleviate the oversaturation by adding continuity to the eSports season, as well as improving the overall quality of the events.
New sponsors are entering the industry as well; eSports gaming communities have an array of new clothing lines sporting slogans, brands, memes and more. Twitch.TV is constantly improving and is intent upon expanding its service to as many platforms as possible in an effort to maximise reach.
It is also looking to expand data centre coverage to improve stream stability and the overall user experience. "We've seen explosive growth since we launched Twitch.Tv," says Goldhaber. "When we first launched, we were getting about 8 million uniques a month. In October, we breached 23 million uniques. We've essentially grown three times over in about 16 months or so.
"It's been a struggle to keep up with that, but that's why we raised venture capital - Justin.TV and Twitch.TV still remain relatively lean companies (Justin.TV had one single raise, I think it was 7 or 8 million dollars in the first four or five years). We didn't raise because we were short on cash, but we did raise because we want to get more data centres all across the world, build more apps for your Xbox, your Playstation, your mobile phone, Windows 8, etc," says Goldhaber.
Every day new players are entering the eSports community. Teams are making roster changes, tournaments are making huge announcements and new games are being released or updated in ways that can completely change the way the game is played. Regardless of the changes, one thing remains constant: eSports is filled with people who are extremely passionate about what they do. It looks to have a promising future. ®
Bootnote:
Josh Folland has won several tournaments over the course of his eSports career with professional teams that he managed. He is an established figure within the Starcraft community, amongst many others. He is an in-demand shoutcaster for eSports tournaments and can hold his own in everything from "micro RTS" games such as StarCraft to twitch games like Quake III. He knows more about video games than any human being should, builds his own gaming controllers and is occasionally tapped by dev studios and vendors to help explain this eSports thing to them.
Trevor Pott lives in digital sin by using his overpowered gaming computer for Minecraft and occasionally enjoys "macro RTS" strategy games like Total Annihilation. Trevor has only ever won a single contest sponsored by a vendor - Intel - and that was for assembling a PC the fastest. His aversion to video game tournaments is well documented; there is speculation that it may be linked to getting repeatedly shamed by Folland in everything video-game related, ever. ®