Google WON'T ink consent decree with FTC on search - reports
'Insiders' suggest US settlement deal will happen TODAY
---
Google failed to reach a settlement deal with the US Federal Trade Commission before Christmas festivities kicked in, but reports are now suggesting that the lengthy regulatory Stateside investigation of the ad giant's business practices could be tied up by the end of this week.
Bloomberg and All Things Digital reported overnight that an FTC announcement on the "voluntary agreement" the watchdog had apparently reached with Google was more or less imminent.
It was further suggested that Google had failed to wiggle its way out of signing a consent decree on its alleged misuse of patents relating to a separate probe of its business.
On the search front, Google will not ink a consent decree, it has been reported. Signing a binding agreement with the federal agency over its business practices in the search market had previously been a bone of contention for the Chocolate Factory. Instead concessions will be made in a move to satisfy the regulator, reports said.
The FTC has come under fire from some quarters in recent weeks for supposedly pandering to the needs of the Larry Page-run company, whose chairman Eric Schmidt spent much of 2012 horse-trading with competition officials on both sides of the Atlantic, with what appeared to be mixed results.
Leaks from sources close to the FTC had suggested in December that Mountain View was planning to change how it serves up snippets of user product reviews as well as its search services for topics such as shopping and travel. Ts&Cs on the company's Ad Words service are also supposedly set to be changed to allow data for comparison to be more easily shared among other search sites such as Microsoft's Bing.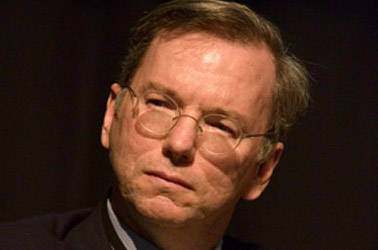 Eric 'not aware of anything we've done wrong' Schmidt needs closure
Lobby group Fairsearch, which counts Microsoft among its backers, argued that the FTC shouldn't jump the gun on any decision about the world's largest ad broker ahead of a separate investigation of the company's alleged "abuse of dominance" being conducted in Europe.
"If the FTC fails to take decisive action to end Google's anti-competitive practices, and locks itself out of any remedies to Google's conduct that are offered in Europe later this month, the FTC will have acted prematurely and failed in its mission of protecting America's consumers," said Fairsearch in a blog post on Wednesday.
While it does seem that the FTC's rhetoric on Google is much weaker than the fiery words of European Union competition commissioner Joaquin Almunia, the US and Euro markets are fundamentally different. Google's search product holds a more than 90 per cent stranglehold in Europe compared with a smaller (but still significant) share in the US that hovers around the 70 per cent mark. ®