Being half Scottish, many of my summers were spent camping in the glens. After the daily grind of hitting each other with sticks, getting bitten by midges and eating fried spam, my sister would fill our evenings by reciting The Lord of the Rings – from memory! Being a more committed geek than me, by the age of 14 she had somehow managed to memorise, literally, word for bloody word, The Hobbit and Lord of the Rings. However, she never managed The Silmarillion.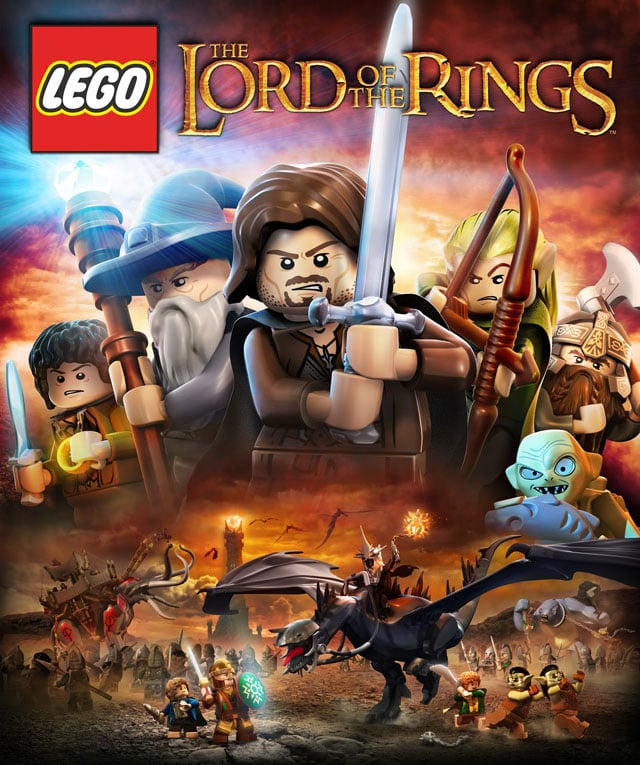 Four words: it's a book, a film... and a game
So my early life was steeped in Tolkien lore and I have always expected great things from any who aspire to reinterpret the books. The 1978 animated movie just left me hanging and over the last few years I may have grudgingly warmed to Peter Jackson's adaptations but have always been left hankering for something more. But a slapstick Lego version?
Be warned, if you're looking for the fear and peril felt so intensely in the books, you'll be sadly disappointed. Even so, I was quite happy to trade all that scary stuff this time round for a carrot stealing pig and an overly camp Legolas.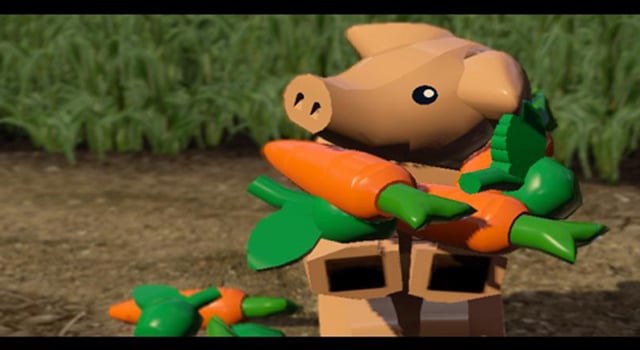 Pigging out
It's brave of Travellers Tales to release two Lego games in the space of six months and some say that all the games in the Lego franchise are too similar. I'd say that Lego LOTR shows that each title can be unique and demonstrates how the franchise can stretch itself and progress. Travellers Tales are quite willing to craft games of such quality and attention to detail that they go beyond just another title in an ever-expanding franchise and instead increase each game's value and appeal. Never let it be said that if you have played one Lego game you have played them all.
The narrative of the films is followed with a faithfulness that doesn't feel watered down or changed for the sake of appealing to a younger and wider audience. The game, like the film, is split in to three episodes. The important plot points are dealt with in a reverent if somewhat mischievous manner.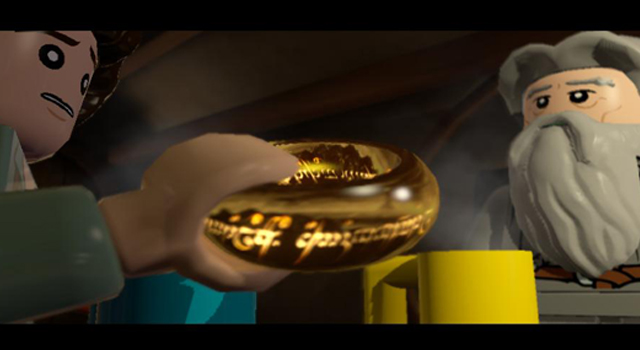 Give me a ring sometime
I never thought that Isildur cutting the one ring from Sauron's finger and Gandalf battling the Balrog in the Mines of Moria could be rendered in plastic blocks but I still found these scenes captivating. The only thing Lego LOTR seems to have trouble portraying is the physical size of the rings – here they seem to be the size to bracelets. Lord of the Bangles it is then.