EMC has just bought storage and cloud automation biz iWave, which does business with several of EMC's storage rivals.
iWave CEO Brent Rhymes said: "I'm thrilled to announce that we are now part of EMC... iWave has successfully collaborated with EMC Corporation for years. [We] strongly believe that this is the right and logical next step in what has been a very successful partnership with EMC." Rhymes joined iWave in April 2007.
EMC customers will continue to use iWave's storage automation software, which also supports NetApp FAS and Dell Compellent arrays, storage products from Dell, and Brocade and Cisco switches.
The product and company history is pretty involved. The IT service management (ITSM) integration software product, called iWave Integrator, started up in 1993. Its founders are history - and iWave had since become part of Skywire Software LLC, a subsidiary of Hall Financial Group in Dallas.
Skywire Software itself was founded in 1997 in Monkton, Canada. We understand it moved to Dallas in 2000 and became Skywire Software LLC, a subsidiary of the Hall Financial Group. It was spun off from Skywire Software LLC in March 2008.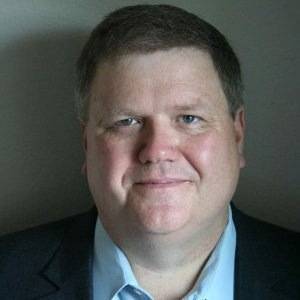 Brent Rhymes, resident and CEO of iWave Software
At the spin-off point, Brent Rhymes was promoted from general manager for iWave Integrator to iWave Software President and CEO. Skywire Software itself was bought by Oracle in June 2008 for an undisclosed amount. Presumably Oracle did not want the iWave bit.
In 2010 iWave had revenue of more than $5m and around 35 employees.
The chairman of iWave's board is Don Braun, president of the Hall Financial Group. A director is Craig Hall, described as iWave's owner and a real estate mogul in the Dallas Business Journal. Another director is Patrick Brandt, the ex-president and CEO of Skywire Software - it's a small world in Dallas.
iWave has offices in Moncton in Canada, and in the UK, in London. We don't know what EMC will do with these offices, but iWave staffers will be absorbed into EMC's Advanced Storage Division.
The company's website is exceedingly odd. Any attempt to find out about its management team, board of directors or other information from the top menu bar requires you to sign up to some biz-social portal called Hubspot - a web-based inbound marketing facility. In this case it just gets in the bleeding way.
The company's main product is iWave Automator, a product suite that:
helps organisations streamline operations and easily install, configure and automate tasks associated with the provisioning and management of storage infrastructures, data centres, and cloud environments.
V6.0 of this was announced in May last year as a Storage as a Service product available for resale by companies using their existing storage environments. End users can provision their own storage via a service portal. The release included:
Policy-based storage selection
Multi-tenant, self-service portal and catalog
End-to-end automated storage services
RESTful storage API
Change control, scheduling and notification
Service level options with gold, silver and bronze levels
Chargeback
A storage automation webinar dealing with EMC and NetApp environments included a "demonstration of how iWave Storage Automator provisions, reclaims and manages myriad storage products from NetApp, EMC and Dell, all from a single portal."
iWave bought Enigmatec's EMS Run Book Automation Suite in April 2010. Enigmatec, a virtualisation management company, was bankrupt and the product suite was bought for between $2m and $5m. The product suite brought in technology to automate disaster recovery and virtual machine set-up.
No financial terms for the EMC acquisition of iWave were disclosed. ®