Ten affordable mid-sized Full HD monitors
Give your PC a facelift
---
Product Round-up Monitors don't age very well; growing, as they do, dimmer and yellower as time passes. Premium panel technologies are now also considerably cheaper than they once were, so if you haven't updated your display in a while, the chances are it's now more than a little bit rubbish.
I've taken a look at ten of the best affordable monitors available with an eye to the on-line prices you can expect to find, as there are definitely some bargains to be had. Each monitor in this selection has rather different strengths and features but all offer a full HD 1920 by 1080 resolution and measure up at roughly 24 inches. Some offer super-fast response for games and others, supreme picture quality while some are simply stylish. It's effectively your computer's face, so why not make it better-looking?
AOC i2353Fh

On its release, the AOC i2353Fh was a game changer. A tight budget no-longer forced a compromise between style, picture quality and price – this monitor delivers all three. The high-quality 23in E-IPS panel outperforms any budget TN display so comprehensively that you'd never go back. Its wide viewing angles and deliciously consistent colour are so easy on the eye that work becomes immediately less stressful. With its almost impossibly slim panel and snazzy brushed aluminium frame, it also looks like it costs double the £130 you'll pay for it. It's been around for a while now though, so grab one while you can.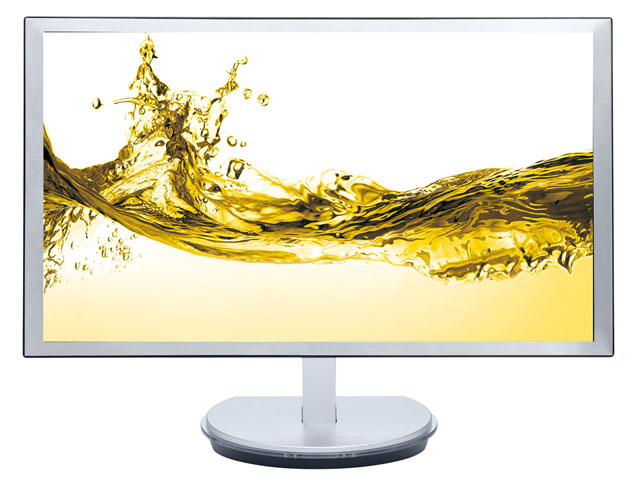 Reg Rating 85%
Price £130
More info AOC
Asus PA248Q

The PA248 is a brilliant choice for graphics fans for a number of reasons: First of all it comes with a must-have pre-calibrated IPS panel, which delivers wide viewing angles and consistent colour that won't shift at the edges of your vision. Secondly, it doesn't pander to the cost-savings of a standard 16:9 HDTV aspect ratio – instead giving you 24ins of 1680 by 1200 pixel 16:10 goodness. Of course you get a fully height-adjustable stand and a matte anti-glare screen coating. You also get very fine control over colour output with six-axis hue controls. The PA248Q combines affordability with serious quality for graphics work.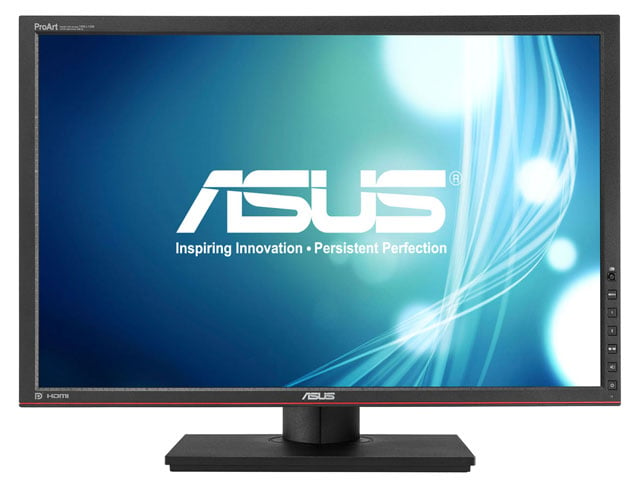 Reg Rating 85%
Price £335
More info Asus