CES 2013 Games peripherals specialist Razer is finally bringing to market the concept gaming tablet it introduced at last year's Consumer Electronics Show (CES).
A year after unveiling "Project Fiona" at CES 2012, Razer used CES 2013 to unveil the Edge - geddit?! - a 1.7GHz Intel Core i5-based 10.1in, 1366 x 768 pixel megaslab. It's packed with 4GB of 1600MHz DDR 3 memory; an Nvidia GeForce GT 640M LE graphics chip that is co-operating - thanks to Nvidia's Optimus technology - with the on-processor Intel graphics core; a 64GB SSD; single-band 802.11n Wi-Fi, Bluetooth 4; and Windows 8.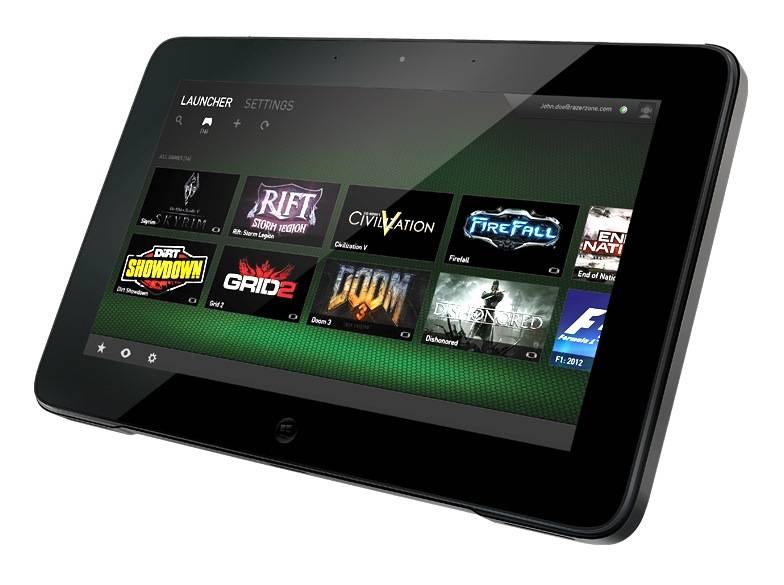 Gamers unhappy with any product lacking a "Pro" suffix from its name will not be disappointed here: there's also and Edge Pro, this one with a 1.9GHz Core i7, 8GB of Ram and either 128GB or 256GB SSD.
The lower capacity Pro will, however, set them back a colossal $1,300 (£809) - at $1,000 (£623), the non-Pro Edge is barely cheaper - still there is a full-spec gaming PC in there.
A further $250 (£156) will buy you the clip-on gaming controller unit - two handles with button controls, basically - and Razer's add-ons roster also includes a $100 (£63) docking cradle and a $200 (£125) clip-on keyboard. And some folk say Apple peripherals are expensive ...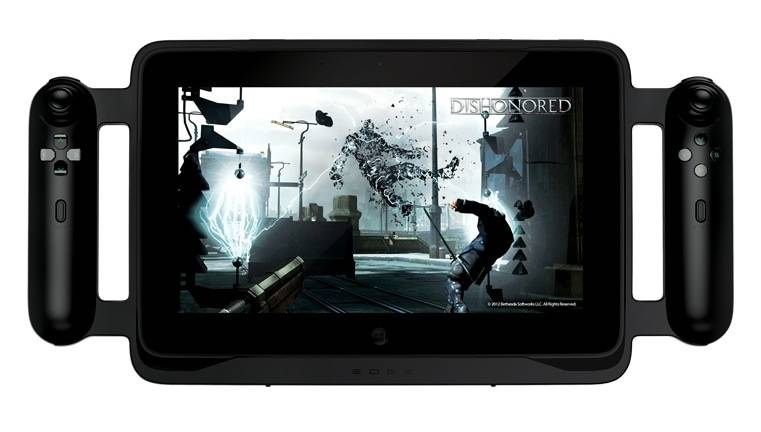 Quite what battery life the Edge and Edge Pro can deliver with all that CPU and GPU performance under the hood was something Razer declined to mention, though it's telling that it will also offer a clip-on extension battery that "doubles" the Edge's runtime.
Of course, like last year's Fiona, none of this is actually available yet. Right now, Razer is simply asking eager gamers to register their interest in the product, though it promises it will have the kit out on sale later in Q1. Alas, only North Americans will be able to get their hands on one for the time being. ®