Canadian Astronaut Chris Hadfield has posted photos of Australian wildfires taken from orbit on the In ternational Space station. One image is sufficiently detailed that it depicts flames licking at local foliage.
Australia has, over the last ten days, been beset by fire. More than 100 homes were destroyed in Tasmania and another 20 or more in Victoria. In the desert temperatures have ascended past 50oC (122oF), causing Australia's Bureau of Meteorology to add new levels to the scale it uses to create temperature forecast graphs.
Last Tuesday, the mercury hit 43oC in Sydney (109oF) and the state of which it is the capital, New South Wales, experienced more than 130 fires at once.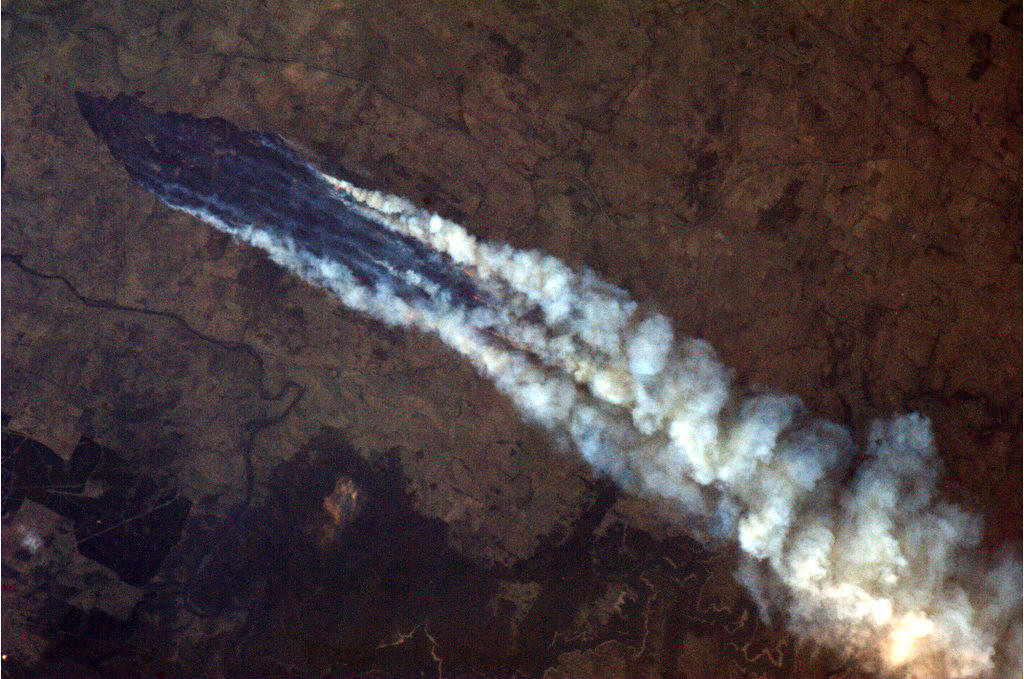 Astronaut Chris Hadfield's photograph of an Australian fire, taken from the ISS
Click here for a larger view of the photo.
The image depicts land near Lake Burrinjuck, a body of water that stems the flow of the Murrumbidgee River (the 270-degree bend in the river in the photo is also visible here).
Just how Hadfield captured the image hasn't been explained, but he recently posted another photo, which we've popped in below, in which he's shown using a conventional personal camera rather than one of the ISS instruments.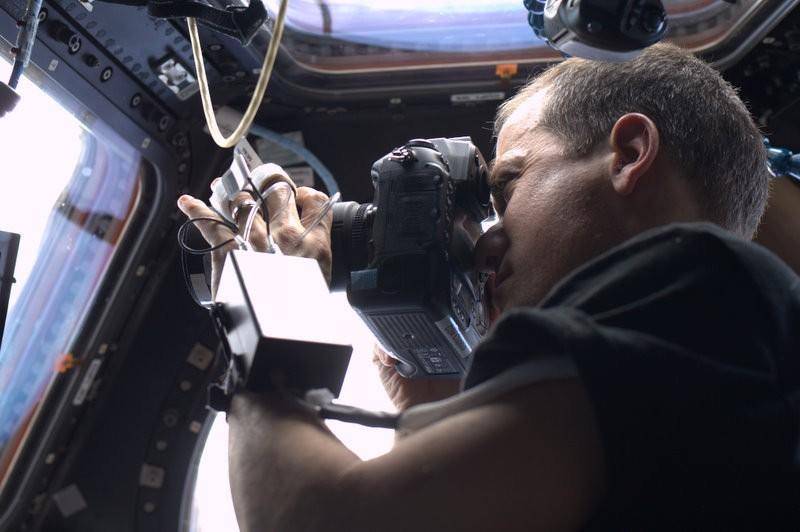 Astronaut Thomas Marshburn taking photos on the ISS
Other Tweets refer to ditching a zoom lens, so it seems Hadfield is likely using a hand-held camera. Plenty more of Hadfield's photos can be seen on his Twitter feed and Google+ page. ®
Similar topics