Four kilometres to the north of here, in semi-rural Kent, the pavements are stuffed with fibre-optic cable and the streets are lined with drab green cabinets, all nicely tooled up for superfast broadband. But here, we rely on plain old ADSL piped in from a small BT exchange, 1.7km to our south (as the crow flies). You can see it is an exchange from the sign on the wall.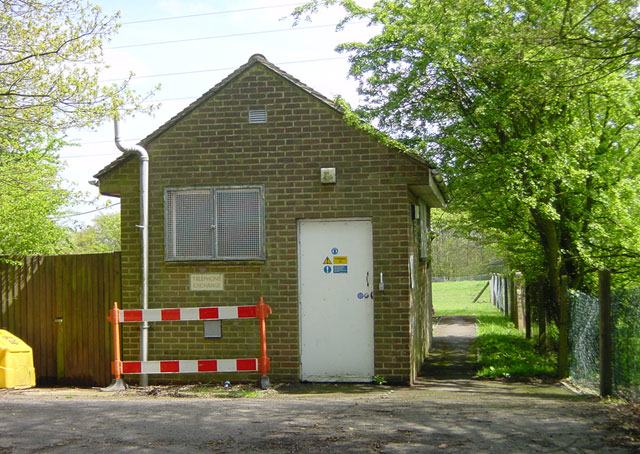 Slow down, you move too fast: BT Wormshill telephone exchange, Kent
At the best of times the maximum speed we get from BT's DSL service is poor: the "up to 3Mbps" download speed quoted by our supplier rarely crawls above 1Mbps and frequently dips to 600kbps, sometimes a little lower.
But these are not the best of times. In recent days, it has been difficult to download emails, never mind listen to internet radio or watch a YouTube clip.
Off I toddle to BT Broadband's speed test: no dice, the connection was too sluggish for the diagnostics to detect a pulse.
BT Wholesale's speed checker proved more robust, and revealed that the downstream line speed, in the middle of the night, to the BT Homehub router, connected to the NTE5 master socket, to be:
0.1 Mbps.
That's right, 0.1 Mbps. Slower than my last modem, slower than the ISDN line I had until 2004 - discarded only when BT brought ADSL to the local exchange.
A quick call to BT in India and a couple of tests later a very nice man acknowledged that line speed was "very slow". He would "reconfigure the computer" and told me to expect improvement in four-to-12 hours.
Thirty-six hours later and ... I could download emails, just about. So, back again to BT Wholesale's broadband checker. It told me this:
Download speed achieved during the test was - 0.21 Mbps
For your connection, the acceptable range of speeds is 0.05 Mbps-0.25 Mbps.
Additional Information: Your DSL Connection Rate :0.35 Mbps(DOWN-STREAM), 0.45 Mbps(UP-STREAM)
IP Profile for your line is - 0.25 Mbps
That's right, BT's Digital Line Management (you can read a good explanation of DLM here) had, to ensure the stability of the connection, choked the maximum speed to a woeful 0.25 Mbps. And what's with the word, "acceptable"? To whom?
Don't fence me in
This time I contact BT by online form. A very nice man called Adrian responded quickly by phone and email, which we publish below:
I am very sorry to hear of the problem you are having with your speed. I have checked and the request to increase the speed profile that was requested had failed. I have now raised this manually for you and it normally takes up to 72 hours to take effect please leave the bthub switched on all the time without resetting it as this will effect this process this then takes up to ten days to stabilise the speed.

Please monitor the connection and let me know after the ten days if there is an issue. We cannot fix this profile manually as it is automatically changed to give a balance between a stable connection and the best speed your line will support.
I get this. I also get why fibre to the home (FTTH) ain't coming my way any time soon, or ever. But I am not getting the lack of automatic action from BT, when it crushes the IP profile of a customer line below a certain speed - 600kbps, say, or maybe what it takes to run BBC iPlayer in peak times. Is this too much to ask for? ®
Bootnote
Mobile phone reception around here is awful too. I have a femtocell booster, which piggy-backs off the router. Unfortunately super-crap broadband means boosting is largely imaginary. Roll on 4G. It must be better, mustn't it?
Similar topics