Ten stars of CES 2013: Who made the biggest splash?
Las Vegas eye-catchers
Slim, smart time: E Ink watches

Well, with fewer and fewer folk favouring monochrome e-readers over colour tablets, E Ink has had to find other roles for its low-power displays. It's now finding a home in timepieces, two of which stood out at CES this year. First, Central Standard Timing's CST-01 is, the company claims, the world's thinnest watch: it's less than a millimetre front to back, including the battery and Seiko controller chip. When it ships in September, the 12g metal band will come with a magnetic charger unit.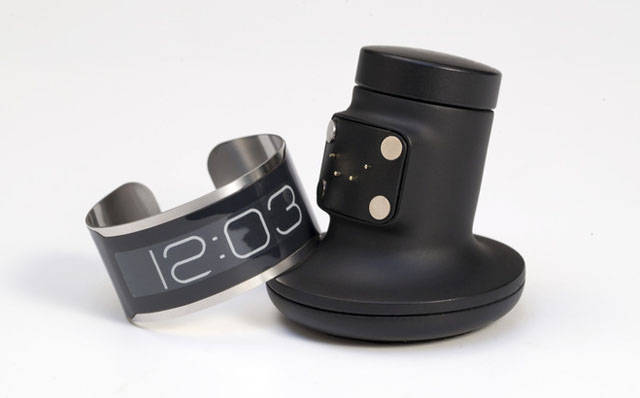 For CST, E Ink allows its watch to be very thin indeed; for Pebble the appeal is the display's adaptability: it can be used to show pretty much any kind of information, not just the time. Pebble's E Ink "smartwatch" taps into your smartphone over Bluetooth to be a handy secondary notification display, to relay GPS information and to operate as a remote control for music player apps and such.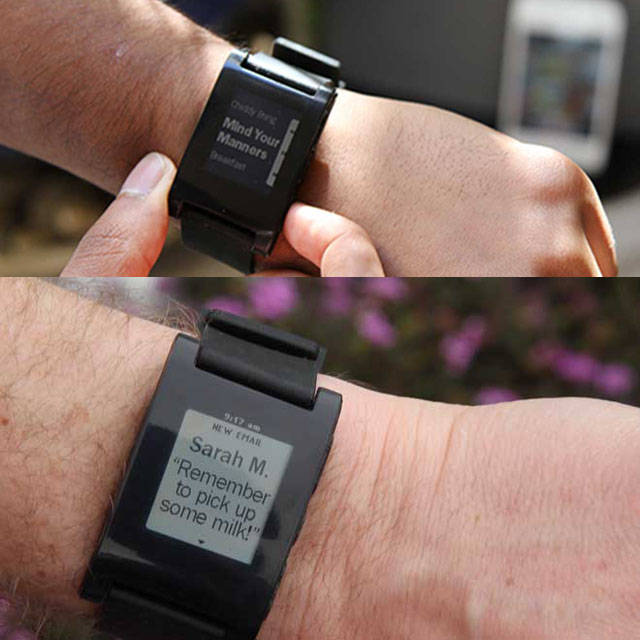 Pebble may be the darling of bloggers and crowdfunding fans, but it's idea isn't new - Sony Ericsson was offering Bluetooth-connected phone-linked watches back in 2007 and Microsoft's Smart Personal Object Technology (SPOT) watch line was launched in 2003. But maybe the time's now right for the tech: in addition to Pebble, Italian offering i'm Watch updated its £400 Android-based smartwatch, and both impressed CES visitors.
Table computing: Lenovo IdeaCentre Horizon

At least Lenovo didn't try and pitch its 27-inch touchscreen as a tablet. No, this boy is a 28mm-thick "table PC" - it's intended to be laid flat and used in much the same way as Microsoft's original, pre-tablet Surface was, though it also has a kickstand if you want to put it upright for regular apps. The screen has a 1920 x 1080 resolution, which is poor for a panel as large as this, and I hope the 39-inch prototype it also showed off will sport a considerably higher resolution than Full HD when it finally arrives.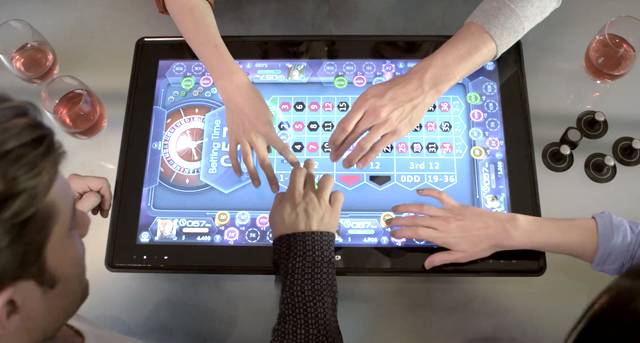 Not that the Horizon 27 will be out any time soon: "early summer", said Lenovo, though it has said it will price the entry-level version at $1699 (£1058). That will get you a Core i3 CPU, but pay more and you can have a Core i7, an Nvidia GeForce GT 260M graphics chip and a terabyte of on-board storage.
Lenovo sees the Horizon as the modern answer to the boardgame - it demo'd the machine running Monopoly of all things - and said Electronics Arts and Ubisoft are busily converting titles to run on the Horizon's touchscreen.