Ten stars of CES 2013: Who made the biggest splash?
Las Vegas eye-catchers
Tri-band wireless wonder: Qualcomm Atheros AR9004TB

Qualcomm's AR9004TB doesn't look much - it's just a mini PCI wireless adaptor - but it's the acme of wireless connectivity. The Atheros chip comes from Qualcomm's Wi-Fi subsidiary and delivers 2.4GHz and 5GHz 802.11ac, the gigabit-capable beamforming-based successor to 802.11n. The Wilocity silicon next to it adds support for the just-published 802.11ad standard, allowing the card to route network traffic at up to 7Gb/s in the 60GHz band. That means you'll eventually be able to do really fast wireless downloads from your Nas when you're close to your router, but still work wirelessly when you move to another room, into which the 60GHz signals won't penetrate.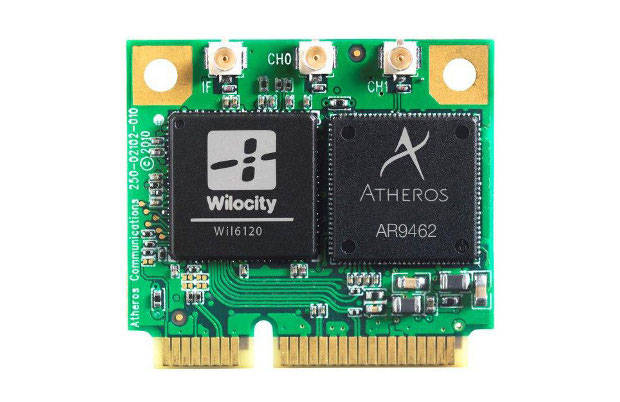 Since the Wilocity supports the built-on-802.11ad WiGig standard, it also paves the way for wireless USB, HDMI, DisplayPort and PCI, so you'll be able to rid yourself of peripheral wires too if you wish.
Of course, all this requires 802.11ac and 802.11ad at the router - and in keyboards, monitors etc. for the cord cutting component - and it remains to be seen how transparently the card hardware and drivers handle switching over from ad to ac as the 60GHz signal tails off. Still it's early days yet - the truly wireless future beckons and this is the first step toward it.
On-the-go media storage: Seagate Wireless Plus

Seagate's GoFlex Satellite was a rather chunky hard drive, bulked out because it contained a wireless unit, a server module and a battery to keep the whole lot running. This week, Seagate took the wraps off a second-generation model, this one with a terabyte of (raw) storage capacity and a slimmer, tougher casing. As before, it's a USB 3.0 device and continues to use Seagate's GoFlex tech so the port is removable and can be replaced with Firewire or Thunderbolt. Fill up your drive then leave the cable and adaptor behind to save space in your pack.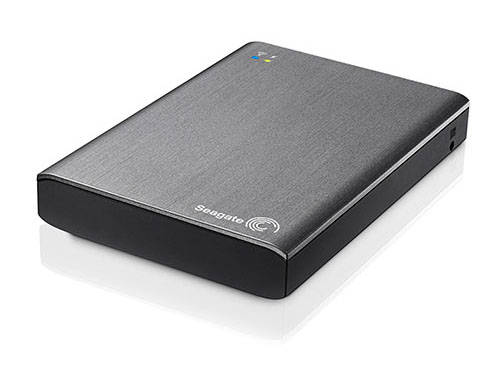 Loaded up, the Wireless Plus is ready to share its content with up to eight phones, tablets and computers over Wi-Fi. It has DLNA and Apple AirPlay streaming tech on board, or you can download files for local playback and to conserve the drive's battery life - which runs to ten hours, Seagate claims. The $200 (£125) gadget is available in the States now; UK availability is TBC.