Ten stars of CES 2013: Who made the biggest splash?
Las Vegas eye-catchers
Wet'n'wild smartphone: Sony Xperia Z

It's not the first waterproof Android smartphone, but Sony's latest handset impresses with its spec - quad-core 1.5GHz Qualcomm Snapdragon S4 Pro chip, 4G LTE connectivity, 2GB Ram, Micro SD storage, NFC, HDMI via MHL, 7.9mmm thickness and 13Mp camera with high dynamic range video shooting, a "world's first" - and a rather gorgeous 5in, 1080 x 1920, 440ppi display. It will run Android 4.1 Jelly Bean.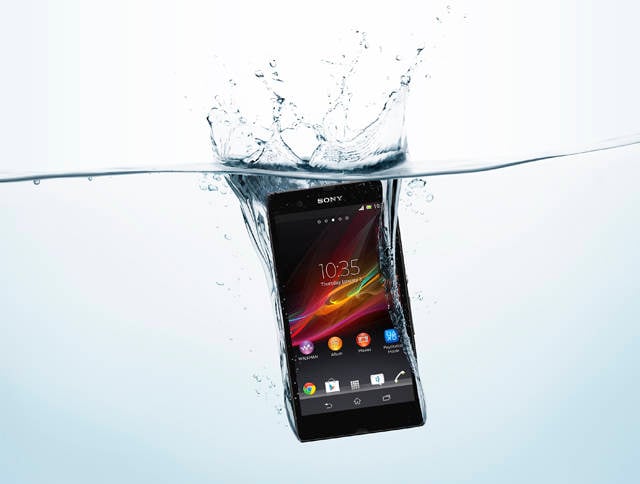 If you're worried - not unreasonably - that the 4G support means the Z's battery life will suck, Sony insisted you shouldn't be concerned: the phone has a Stamina mode that cleverly freezes battery-sapping apps when the screen is turned off and automatically revives them when the backlight comes back on. This trick, the company claimed, "improves your standby time by at least four times". Sony quotes a standby life of between 510 and 550 hours, depending on the kind of cellular network the phone's attached to.
The Xperia Z will go on sale worldwide later this quarter.
Incidentally, a special mention should also go to Huawei's Ascend Mate, a 6.in, 1280 x 800 'phablet' intended to bridge the gap between 5-inch smartphones and devices like the Samsung Galaxy Note II, and 7-inch tablets like the Nexus 7.
Pin-sharp viewing: Ultra HD TVs

The world's TV makers were expected to make a big deal of 4K x 2K resolution Ultra HD at CES, and indeed they did. Most showed off LCD panels running to 3840 x 2160, but Sony and Panasonic both demo'd OLED UHDTVs of 56 inches in size. Of course, Ultra HD is ridiculously expensive right now and likely to remain so for some years yet, not least because it's arguably pointless on tellies that are smaller than 50 inches in the diagonal - or you want to sit really close to your screen. But it's impressive technology nonetheless.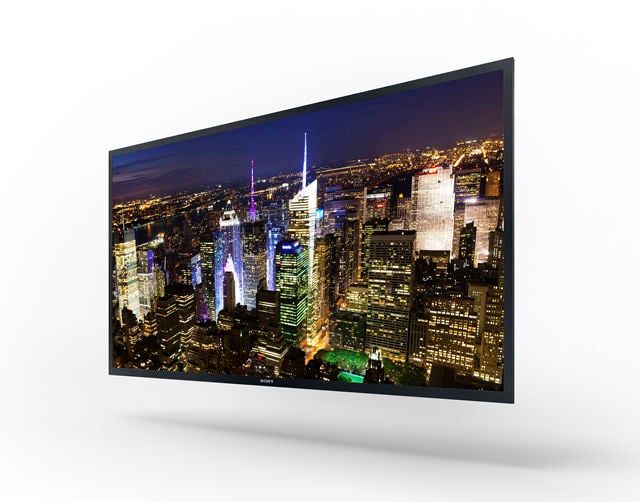 Native content will only be available in limited quantities for some time, but don't discount these sets' ability to upscale 1080p imagery to 4K. And don't forget that even if upscaling video doesn't improve it, that much higher resolution is going to make these sets' UIs, apps and associated applications - web browsing, say - so much crisper. Even on a 1080p set, text can look fuzzy - Ultra HD should give you a hi-res monitor experience. Imagine the detail in next-gen games... ®