Brit robojet 'Taranis' set for Oz test flight
Report says drone will finally fly in Spring
---
Taranis, the British robojet unveiled in 2010, will reportedly fly in Australia during 2013.
Taranis is designed to operate autonomously, but cannot attack without orders from a human.
The UK Daily Telegraph reports with the craft will take to the skies in Australia sometime during the (presumably) northern spring. An MoD spokesman and BAE's Nigel Whitehead confirm test flights, but not the Australian location.
Assuming Australia has been chosen, the island continent's largely-empty interior seems a decent reason for its selection. Australia also hosts the Jindalee Operational Radar Network, a facility capable of peering over the horizon to detect objects. The network's range extends across swathes of Australia's interior. The radar also extends many hundreds of miles from Australia's western shores into the Indian ocean, a locale where the craft is even less likely to be seen and therefore a grand test site for Taranis' stealth capabilities.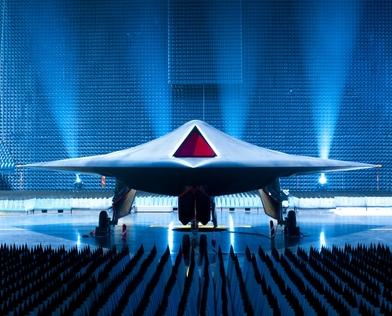 The Taranis robojet
Wherever they take place, the test flights will be welcome as the £125m Taranis – named for the Celtic God of Thunder – was expected to fly for the first time in 2011.®
Similar topics
Narrower topics