Ex-Xsigo CEO Lloyd Carney has been given the Brocade CEO spot, replacing long-time incumbent Michael Klayko, who signalled his retirement last August.
Carney formerly headed up Xsigo, which built technology to virtualise data centre network fabrics across InfiniBand and was bought by Oracle for an undisclosed amount in July last year. This means Carney has networking experience and has successfully sold a networking company. Brocade, meanwhile, has been looking for someone to buy it for some time.
Brocade sells storage area networking fabric products, runs a Fibre Channel switch and director business, and also flogs Ethernet gear. It also bought a virtual network technology business, Vyatta, just two months ago.
Brocade's board chairman, David House, sang Carney's praises in a canned statement: "Mr Carney has a relentless passion for driving innovation and operational excellence. These characteristics, combined with his track record of execution including delivering growth and increasing shareholder value, make him an outstanding choice to lead Brocade into its next phase."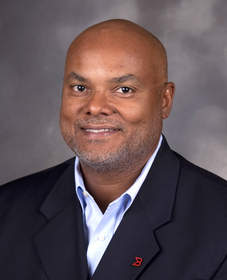 Lloyd Carney
Carney's own statement said: "There are profound changes happening across high tech today and Brocade has a great opportunity to lead that transformation through differentiated products and customer focus. Success here will accelerate profitable growth for our company and drive further value for our shareholders."
House thanked departing CEO Michael Klayko for his efforts and wished him well in his future endeavours. What might these be?
One of Carney's first jobs will be to appoint a new worldwide sales head for Brocade, Klayko having dispensed with the previous one, Ian Whiting, last year. His other major task will be how to grow the Ethernet business while the Fibre Channel business matures and its revenues head towards low or no growth. Brocade sees a data centre future affected by virtualisation of servers, storage and networking, with software-defined networking a key part of that, plus the rise of cloud computing.
Will Carney look to sell or grow Brocade? That is the great big question the networking industry will be asking itself this morning. ®