Google has strenuously denied that it is responsible for the death of a Botswanan donkey after concerned netizens discovered the poor animal, which appeared to have been floored by a Street View vehicle.
Botswana got the Orwellian black Opel treatment last year, and images of the country grabbed by Mountain View went live at the end of November.
It didn't take long for the unwashed masses to discover the downed donkey outrage...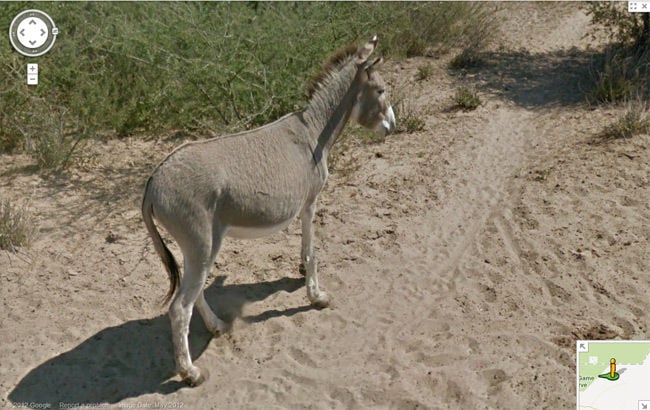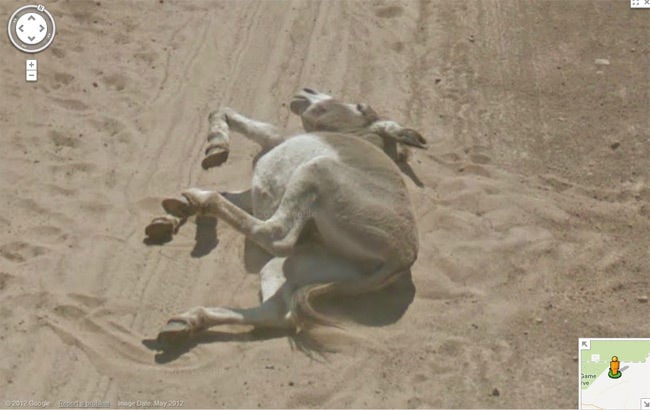 ...although it's only in the last couple of days that massive dissemination via social media sites has obliged a denial of assinicide from Google. A spokesperson said: "Our Street View teams take the safety of people and donkeys very seriously."
The donkey-savvy among you will see that in this case at least, Google is probably in the clear. Reversing the order of the above snaps, it appears the animal in question was giving itself a good old dust bath until Street View's spymobile turned up, at which point it stood up and made good its escape.
It'd be easy at this point to pour scorn on those who were quick to finger Google for donkey murder, but the search monolith does have previous form. As traumatised long-term readers will recall, back in 2009, it was caught in the act of mowing down Bambi. ®
Similar topics