Microsoft has updated its Mac OS X mobile software so that owners of new Windows Phone 8 handsets can synchronise music and photos with their Apple computers consistently.
An update for the Windows Phone client for Macs appeared on the Apple App Store on 31 October, but while Windows Phone 7.5 devices continued to sync up just fine, owners of Windows Phone 8 were hit by serial crashes. After one or two transfers - if you were lucky - the software simply crashed on subsequent connections. And this left users in a pickle.
On Windows PCs, Microsoft's new phone OS shows up as a mounted device, allowing the user to manipulate files directly. But on Macs, no such file system support was provided. So, lacking the ability to either sync or delete specific files, the phone would rapidly fill up with photos and HD video.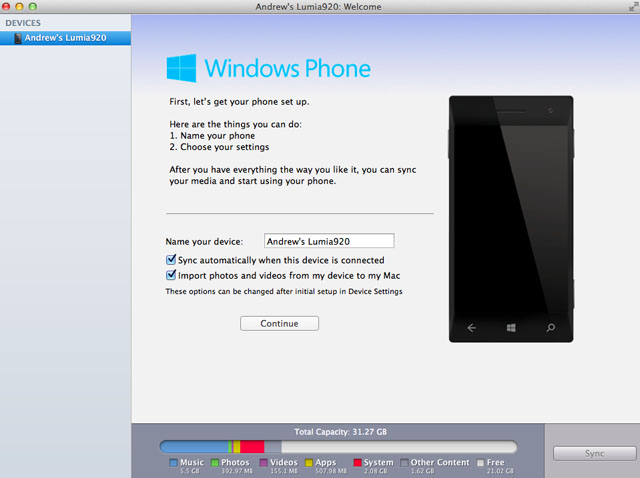 After this screengrab was taken, I got one successful sync in two months. Until now.
The new software also subtly changes its behaviour by automatically importing photos and video taken on the device into iPhoto.
The client software was previously called "Windows Phone 7 Connector for Mac"; the Windows Phone 8 upgrade changed the name and added the ability to drop documents from the Mac onto the phone from the Finder. (A fun guessing game then ensues - called "er, where did my file go?")
Joking apart, the state of the previous client software was a serious disincentive for any Mac fan to consider buying a new Windows Phone 8. It's fixed, now. ®