Fusion-io is open-sourcing its ioScale hardware design and plans to donate it to Facebook's Open Compute Project (OCP). But anyone who uses the ioScale design kit will have to use Fusion-io's own-brand controller tech.
At the Open Compute Summit running today and tomorrow in Santa Clara, Fusion-io co-founder and CEO David Flynn is giving a presentation entitled The all-flash data centre: Hyperscale acceleration. During the talk, he will announce the open-sourcing of the ioScale product's electro-mechanical hardware design via its donation to the OCP.
Flynn said: "We're open-sourcing the design.
"This will allow OCP members to take that design and customise it to their servers. It will facilitate third-party manufacturing [and] it uses our controller technology."
Flynn views this as a way to broaden Fusion's market. It means hyperscale customers can manage the hardware supply chain themselves, a development that Flynn describes as "monumental". Memory fab owners will no longer have an advantage in his view: "Hyperscale customers can source raw flash and use Fusion-io controller technology," to build their own PCIe card flash storage.
Servers will be able to boot from the ioScale card and this functionality will be added to other Fusion-io flash cards. Flynn said the inability to boot has long been a criticism of Fusion-io PCIe cards.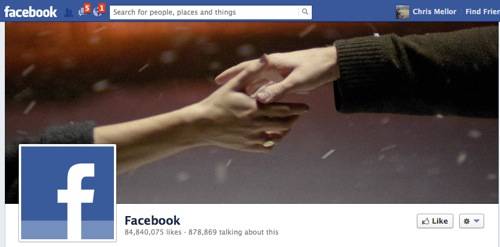 Flynn will say the ioScale card is simple and reliable as it has just one memory controller with no embedded CPU, no battery backup or super-capacitors. It's basically just flash chips and the controller.
He'll also talk about Facebook's adoption of flash and four flash steps to hyperscale computing:
Use flash as cache in front of disks. Facebook did this early on in two of its data centres.Okay up to a point.
Use flash in hard disk drive form factor. Facebook skipped this step.
Use flash in high-density memory form - which is what Facebook has done.
Make software enhancements so applications can use flash like memory and not go through the standard block I/O subsystem.
Flynn said Fusion's software development kit has been used to enhance MySQL to enable it to use Fusion's flash cards in this way and bumped up its throughput by 35 per cent. He said: "It reduces the volume of data that has to be written and doubles the usable life of flash."
LSI's chief technology officer Gregg Huff is also presenting at the OCP summit, with a session entitled Storage innovations in the mega data centre - he will likely be talking about flash technology too.
It's not known whether Fusion-IO chief scientist Steve Wozniak will be at the event.
Avnet and OCP
Incidentally we learn that Avnet Embedded, a division of Avnet Electronics Marketing Americas, a business region of Avnet, Inc, has announced the launch of its Open Compute Project (OCP) Innovation Labs. These labs will provide both technology showcases and development labs for users, developers and partners to design, deliver and integrate cost-effective, power-efficient compute, storage and networking solutions. Avnet has brought together the hardware, connectivity and technical support resources to assist developers with application creation.
The initial lab will be located in Eden Prairie, Minnesota, with additional sites planned for Arizona, California, Massachusetts, New York, Beijing, Shanghai and Hong Kong during the balance of 2013. Avnet Embedded SVP Chuck Kostalnick went misty-eyed in his canned quote: "We believe the OCP/datacentre initiative is important not just for today – but for the future and we've invested in this future to help customers who share the same vision."
Staff at Avnet Embedded's Booth (B5) at the OCP summit can tell you more. ®