NRA: Video games kill people, not guns. And here's our video game
First-person shooter for Second-Amendment drum bangers
Just weeks after the vice-president of the US National Rifle Association blamed video games for gun crime, the outspoken organisation has released an iPhone video game.
NRA: Practice Range is a first-person shooter available from the iTunes Store as a free app for iPads as well as Apple smartmobes. It incorporates a live feed of news on Second Amendment rights and safety tips for gun owners. It also boasts of 3D simulated target practice, described as "the most authentic experience possible".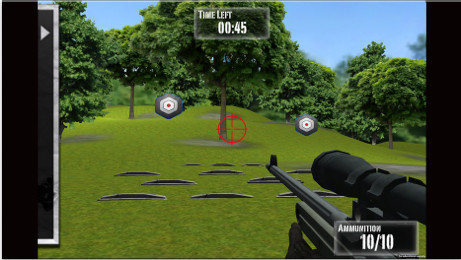 "Safe and responsible ownership through fun challenges and realistic simulations", say creators
The shooting range "strikes the right balance of gaming and safety education", according to the software's description.
NRA's executive vice-president Wayne LaPierre last month drew criticism for linking gun crime to video games, rather than gun ownership, days after the Sandy Hook school massacre. At a press conference on 21 December he said:
Guns don't kill people. Video games, the media and Obama's budget kill people. […] There exists in this country, sadly, a callous, corrupt and corrupting shadow industry that sells and stows violence against its own people, through vicious, violent video games with names like Bulletstorm, Grand Theft Auto, Mortal Kombat and Splatterhouse.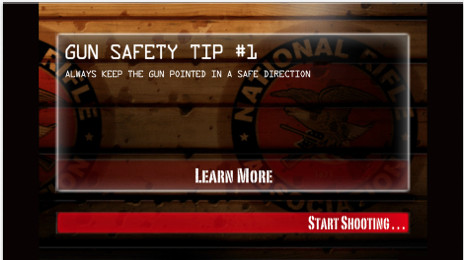 Don't worry, Apple App Store censors, it's educational
The NRA said the inclusion of safety tips in the game, as seen above, turn the app into a helpful training tool for prospective gunmen rather than a hypocritical Doom descendant.
The lobbying organisation's critics argued that the release of the app derails the NRA's position that games are to blame for gun violence as American politicians and lobby groups wrestle over controls on firearms in the shadow of the Sandy Hook tragedy. The game was released near enough one month after Adam Lanza shot dead 20 children and 6 adults at the village primary school. ®