Google sinks millions into plush new £1bn London HQ
Plus: Someone tell Choc Factory veep the web was born on Franco-Swiss border
Google's new digs in Blighty's capital - as widely expected - are being built in Kings Cross, London, the company has confirmed.
The world's biggest ad broker is reportedly sinking £650m into its new home.
The company's UK headquarters are currently in Victoria, but the lease for that building runs out in 2016.
It's been speculated that Google's new HQ, which is on a 2.4 acre plot at the Kings Cross Central development, will be worth a cool £1bn by the time work on it is completed.
Construction on the site will begin later this year on a building that will "range in height" from 7 to 11 storeys tall. Google said in a statement that its new London home won't disappoint its UK Oompa-Loompas who will apparently benefit from a "state of the art, flexible working environment".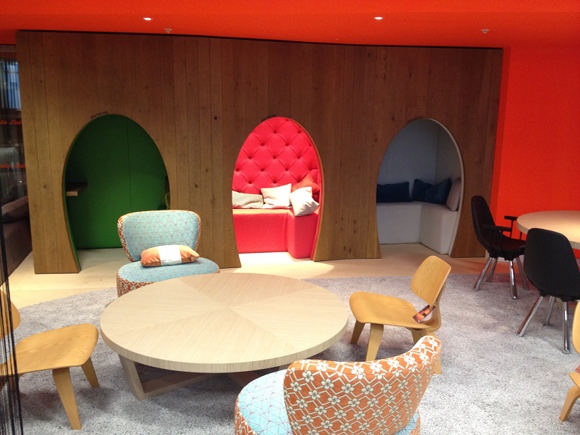 Google knows how to party like 4-year-olds as this covert snap obtained by El Reg from the firm's Covent Garden office shows
Meanwhile, Google's Northern and Central Europe veep Matt Brittin appeared to get his knickers in a twist about where the worldwide web was first hatched with this comment:
This is a big investment by Google, we're committing further to the UK - where computing and the web were invented. It's good news for Google, for London and for the UK.
Pedants will note the error: While a Brit - Sir Tim Berners Lee - did indeed invent the web, the magic didn't happen on Blighty turf.
As pointed out by Reg reader Jonathan: "The precise location at CERN is apparently an office in France with its entrance in Switzerland." ®