Wad of BlackBerry OS 10 pics 'leaks' from RIM's inner circle
Hundreds of screenshots overflow the web
---
A "leak" of more than a hundred screenshots purporting to be from the release version of BlackBerry OS 10 has washed up on a blog.
For those readers fascinated by setup screens, user licence agreements and configuration dialogue boxes, a treat awaits you here. For those of you who are not, we can summarise: it's very much as expected. RIM first showed the QNX-powered BB10 a year ago and the alpha builds have been well publicised in recent months. The "leak" is partial and shows no music or video applications. However two features pop up.
One is a cloud-ish "Print to Go" service that treats your device as a network printer. The thinking, perhaps, is that people use email to send bits of information to themselves, and these are hard to find in a crowded inbox. Print to Go puts them in one central location.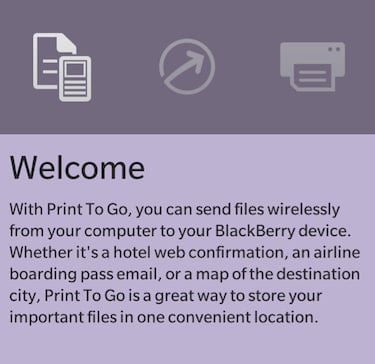 The screenshots also highlight the software interface that third-party applications, such as Evernote, can use to for creating notes on the device. We also see that network sharing of files on the device is available. "Allow access using a Wi-Fi network to personal files stored on your device or media card" is an option.
We have put "leaks" in "scare quotes" because it is not "unheard of" for a company to disseminate information "on purpose". For several years Microsoft would call journalists to tip them off about a "leaked memo", which would turn out to be a turgidly written piece of strategising, designed for public consumption. Not that we are implying this happened here, of course.
The BB10 launch takes place in a week on Wednesday. Hopefully there will still be a few surprises left. ®