Schoolgirl's Hello Kitty catonaut soars to 93,000ft
US student sends her fave feline to SPAAAAACE
---
Pics'n'vid A 13-year-old Hello Kitty fan has made her mark in the world of High Altitude Ballooning (HAB) by sending her fave feline toy to a heady 28,537m (93,625ft).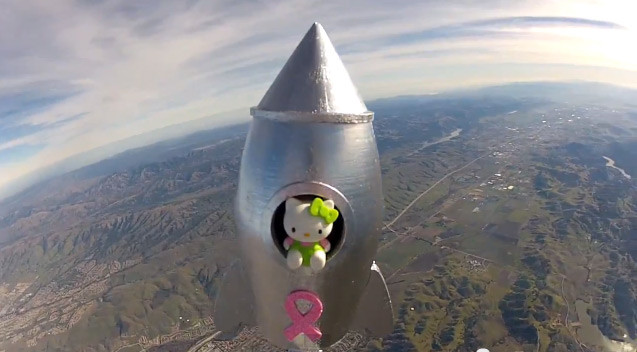 Seventh-grader Lauren Rojas, of Cornerstone Christian School in Antioch, California, hit the heights for a class assignment designed to test the effect of altitude on temperature and pressure.
Regarding her choice of catonaut, she told the NY Daily News: "I liked her ever since I was six years old. My love for Hello Kitty has never gone away and I thought it would be really fun to add a toy inside the rocket."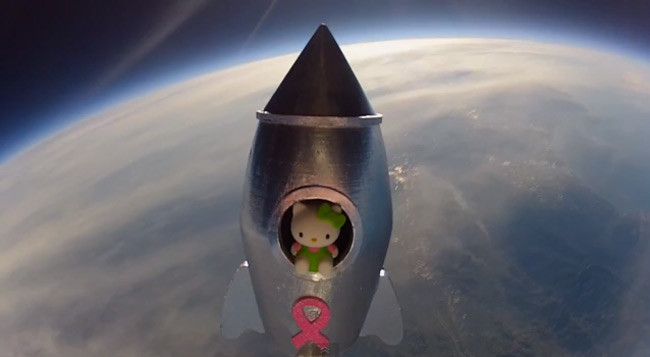 With help from a flight computer from High Altitude Science, a veritable battery of HD Hero hi-def video cameras, and her dad Rodney, Lauren was able to capture some outstanding footage as Hello Kitty braved the stratosphere...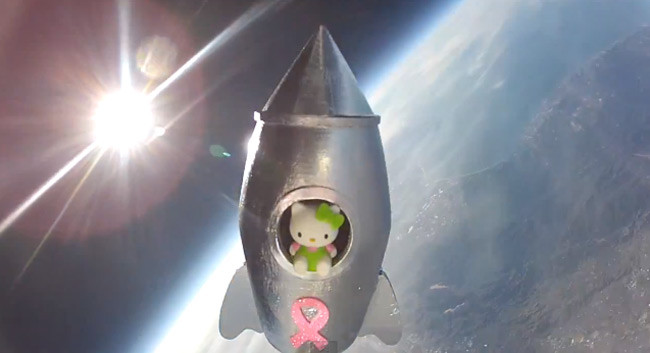 ...as well as the moment the balloon burst at 28,537m: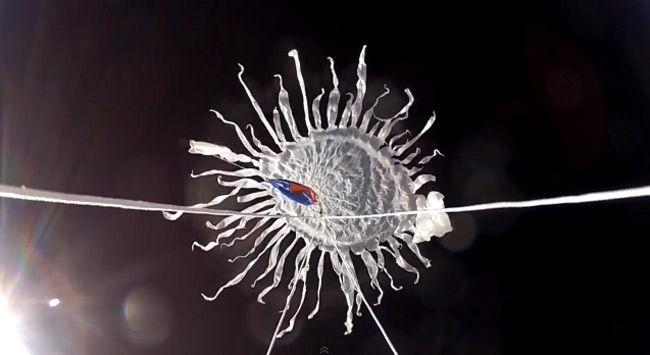 The payload finally came down some 76km from the launch point, although it required the services of an arborist to retrieve it from the tree which prevented it dropping the final 15m to the ground.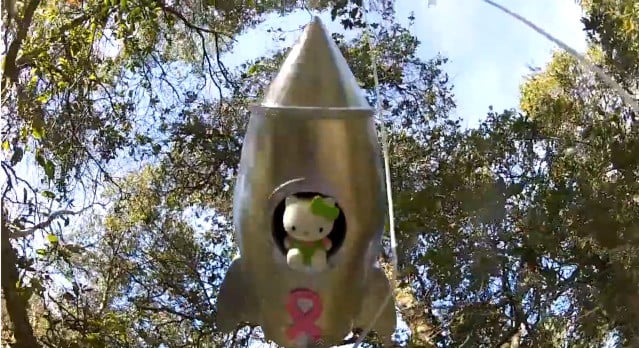 The edited video highlights of the Hello Kitty strato-mission are due to be shown to Lauren's classmates today. She enthused: "I think they'll think it's really cool."
Dad Rodney said: "In the end it really turned out to be much more than a science experiment. It's something that we will remember for a long time." ®
Bootnote
We could be wrong, but we reckon we caught a quick glimpse of a hydrogen cylinder at the start of the vid. HAB high-flier and LOHAN team member Dave Akerman would certainly approve.