Makerbot Replicator 2

This is the Tandy TRS-80 of the home 3D printer market: it is by far the most well-known hobbyist device. Makerbot recently upgraded its Replicator to the Replicator 2, and then announced the 2X at CES. It's a Fused Deposition Modelling printer with a metal chassis to reduce shake and increase print speed. It is optimised for PLA filament but will print in ABS. The Replicator 2 has a 100-micron output resolution through a 0.4mm nozzle. A dual-extruder model prints in two colours, but cannot mix colours. Makerbot provides excellent support through a helpline and comprehensive online videos. The maximum build size is 28.5 x 15.5 x 15.3 cm.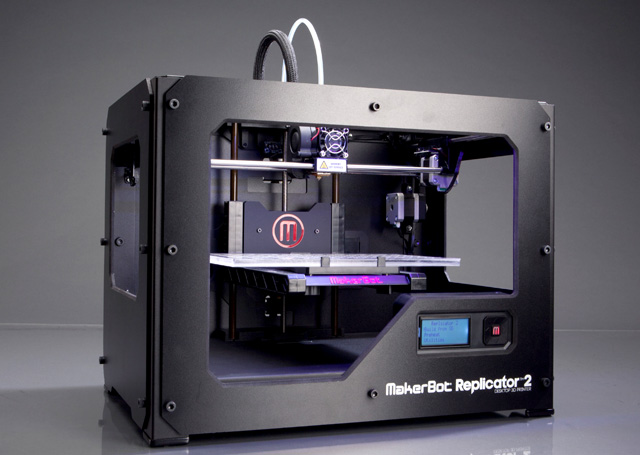 Price
$2,199 (£1370), UK shipping £100
More info
Makerbot
Objet Connex 350

This is the Bugatti Veyron of desktop 3D printers and costs at least £100,000. What makes this Connex machine really special is that it can jet two materials at the same time, which means you can mix colours, although the choice of coloured resins is limited. A single object can have 14 levels of flexibility within it, and this machine is therefore ideal for making bendy things such as hearing aid parts. The results, however, are not that durable and they have a shelf-life. The resin is UV cured, and expensive, and loading and unloading resin uses noticeable amounts of material. Objet quotes resolution in dpi – 600 dpi for the X and Y axes and 1600 dpi for the Z axis. The build size is 34.2 x 43.2 x 20cm.