Printrbot jr

This is an ultimate budget 3D printer at around £300: this device will only print in PLA, which has a lower melting point than ABS. It's made of wood and is a little flimsy; the output quality may be undesirable if you go beyond the recommended top speed of 210mm/minute. The Printrbot jr has a ceramic nozzle too, which is unusual, and it's good for tightly packed workshops as it can be folded up. There is a portable version for those really pushed for space, although it's much more expensive as it prints from batteries. One wonders what you would want to produce if you, say, took it on an aeroplane as hand-luggage. The maximum build size is 11.4 x 14 x 10.2 cm.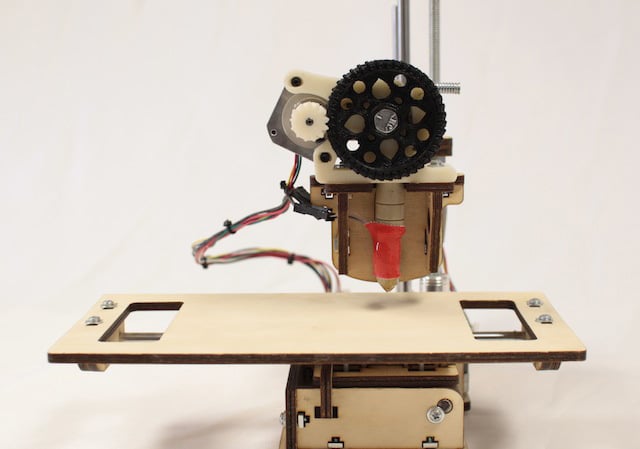 Price
$449 (£280) built but plus shipping
More info
Printrbot
Stratasys Mojo 3D printer

This is beyond the reach of most hobbyists as it is an industrial-grade Fused Deposition Modelling printer. As with traditional inkjet printers, a new print head is attached to the consumables, which in this case is a filament spool available only the colour of ivory. The Mojo uses ABS with a water soluble material that acts as a support while printing, so that shapes that overhang can be printed. A separate device called WaveWash is supplied to clean out the support material. Print resolution is 0.17mm and the maximum object size is 12.7 x 12.7 x 12.7cm.